Paris Hilton Rocks Sheer Couture in Sizzling Selfie, Gwyneth Paltrow's $200 Smoothie, and More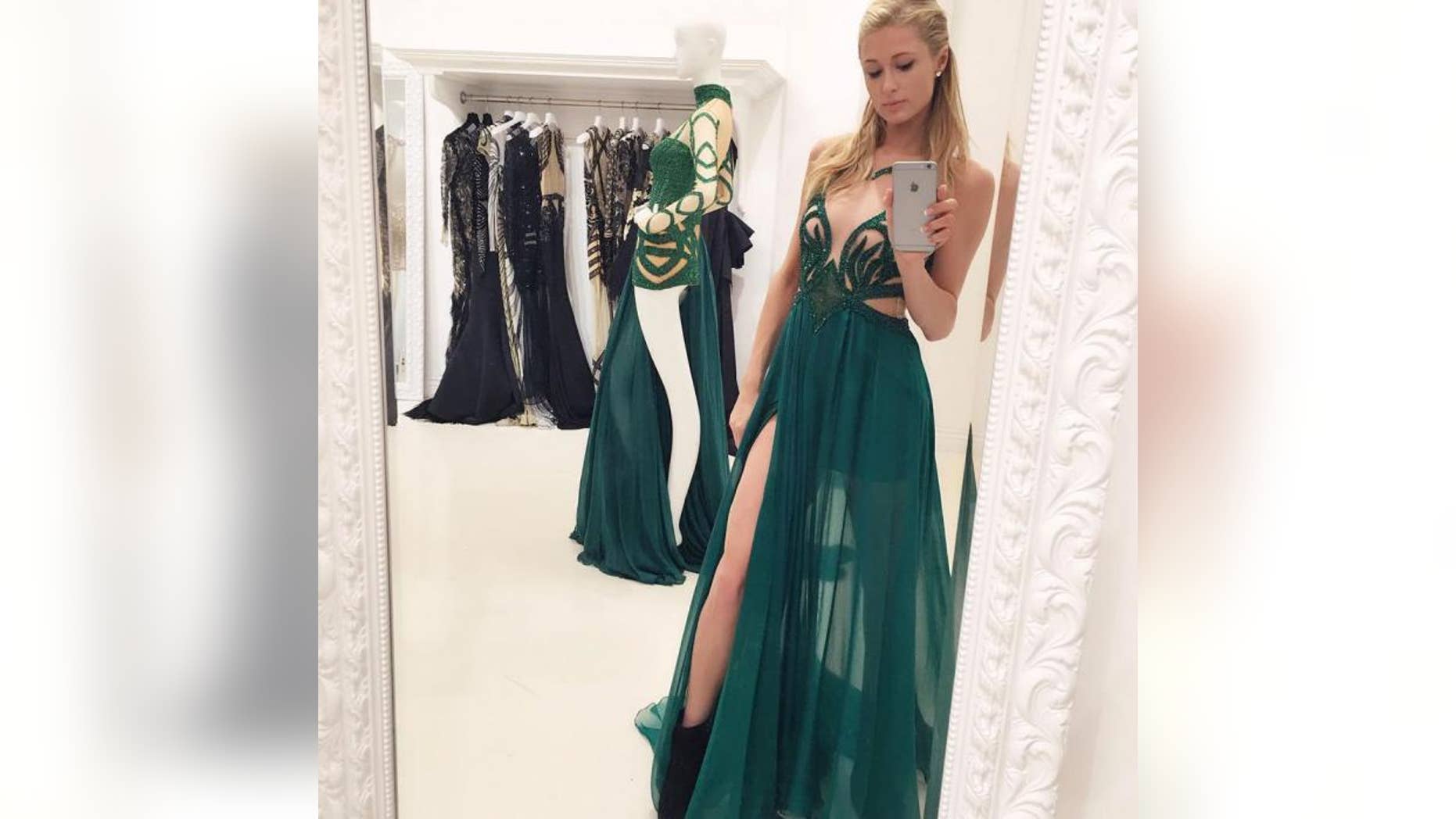 Here's what's going on:
• Hotel heiress Paris Hilton snapped a selfie rocking sheer couture (see above) because that's hot.
• Yoga aficionado Hilaria Baldwin, who is currently expecting baby number three with husband Alec Baldwin, is proudly showing off her growing baby bump while rocking some equally adorable lacy underwear in a recent selfie.
• Want to drink the same smoothie that Gwyneth Paltrow swears by? It's going to cost you — $200 dollars to be exact. It's apparently made with "moon dust" or just really expensive powder you can only find from Goop that reportedly features magical properties. With that price tag, it better come with a unicorn.
• Being the daughter of a supermodel definitely has its perks. Budding model Kaia Gerber is on the cover of Vogue Paris alongside her mother Cindy Crawford and they're pretty much the same person, brows and all.
• Kendall and Kylie, who? Lori Loughlin's daughters Olivia and Bella are making their Teen Vogue debut and are also pursuing careers in fashion and beauty.
• Speaking of the "Fuller House" actress, Loughlin recently visited FOX News Magazine's studios and explains why uncle Jesse (John Stamos) and aunt Becky (Loughlin) have such a magical romantic connection (minus any Goop concoctons). See our exclusive interview below:
• With 69.4 million followers, Selena Gomez is now the most-followed person on Instagram, out-beating BFF Taylor Swift.
• To put those rumors to rest, fitness icon Richard Simmons is insisting he hasn't been kidnapped. "I have really just been taking it easy, staying at home, working out in my gym and doing the things I haven't done in a very long time," he's telling "Entertainment Tonight." We told you he was just sweatin' to the oldies this whole time!
• Talk about spring cleaning. Legendary comedian and auto collector Jerry Seinfeld sold 17 of his rare Porches and Volkswagens, earning him $22 million.
• Rumors are swirling Prince Harry is reporting planning on studying law at Yale University.
• Sony buys Michael Jackson's stake in a music catalog for $750 million. This will give the company sole ownership of works by The Beatles, Bob Dylan, Eminem, and Taylor Swift.