Pamela Anderson Is a Little Out of Touch With Today's Television Stars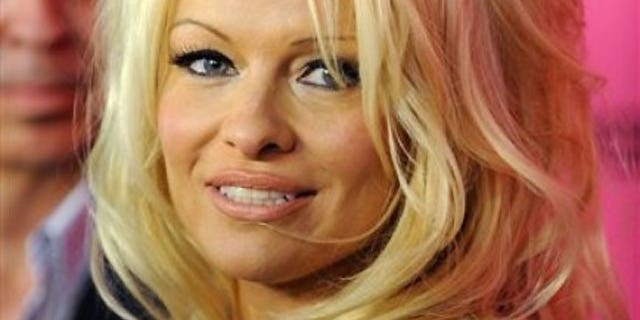 LOS ANGELES – Pamela Anderson may be a former television star, but that doesn't mean she keeps up to date on what's hot on the silver screen right now.
Pop Tarts caught up with the ex "Baywatch" babe and "Dancing With the Stars" contestant at PETA's 30th Anniversary over the weekend and as event organizers were asking her to walk back down the carpet to have her photograph taken with late-comer, "Glee" sensation Lea Michele, we overheard a confused Anderson ask:
"Why? Who is she? I don't even know who that is."
Mind you, according to Nielsen ratings, "Glee" emerged last week as TV's top-rated series among adults 18-49, its second season premiere outperforming season one's opener by more than 60 percent.
And while we're on the topic of Fox shows, we also asked Anderson what she thought of Steven Tyler and Jennifer Lopez being named the new judges on "American Idol."
"I am shocked. I shocked that Hoff got voted off," she responded.
Huh?
No Pam – not "Dancing With the Stars," we are talking about "American Idol."
"Is he really? Steven Tyler is hysterical, but I can't even imagine him taking time off tour. I don't think they ever take time off tour… She is? They are? Wow. That show has just dominated the world," Anderson continued. "More great, successful people. It is a great avenue for artists, it's great."
We'll leave it up to you to figure that quote out.
And given her "Dancing" success last season, Anderson offered a few words of wisdom for this year's round of contestants – although so far it doesn't sound as though she's tuned in to the show, as she admitted she'd only just been informed by a reporter that her "Baywatch" co-star was the first to be let go.
"I think it really has a lot to do with the voting. You just have to do the best you can and listen to your partner because they really know what they're doing," she said.
However, the 43-year-old doesn't want her legacy to be television glamour girl anyway; she wants to be remembered for her work as an animal rights activist.
"When my kids go away to school I want them to say my daddy (Tommy Lee) is a rock star and my mommy saves animals," she added.