Padma Lakshmi's Bikini Pic, Will Smith's 'Fresh Prince' Reboot, and Much More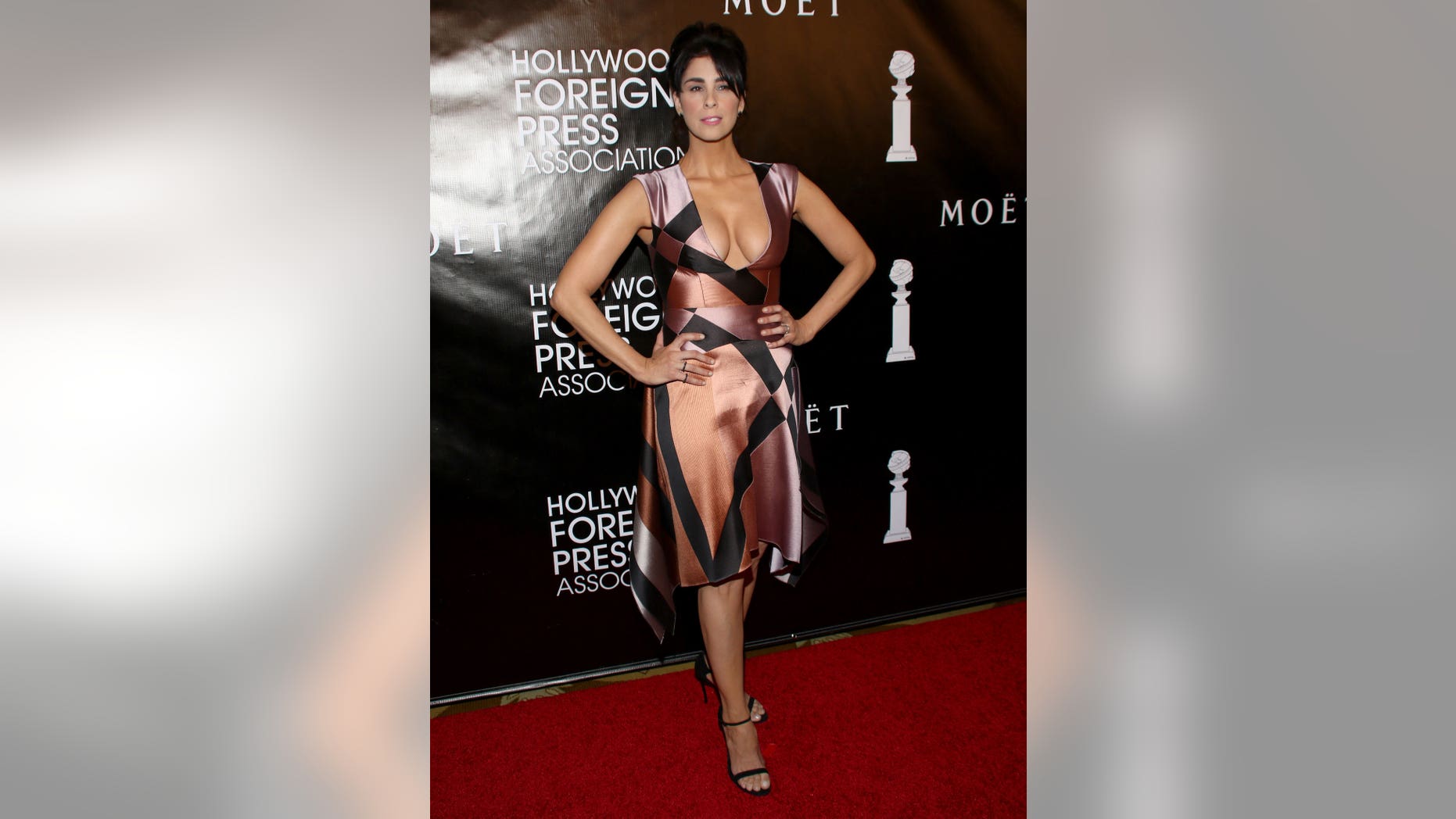 Here's what's going on:
• "Top Chef" host Padma Lakshmi proudly flaunted her bikini body on Instagram this past Thursday (above), remarking in the caption that "the only benefit of gaining weight is what it does to your boobs!" And while there's no denying Padma has a fantastic figure, we have to wonder: What does she mean by "gaining weight"? She still looks as fit as ever! That comment only makes sense if she's referring to a Rubenesque friend of hers, just out of the frame.
• Want a better bikini body yourself? We assure you, there's more to it than just gaining a little weight. (Although that sounds like a much more fun approach). If you truly want to tone up, you should take a few tips from celebrity trainer Simone De La Rue. Watch the video below and follow along with one of her favorite cardio routines. (And if you're still not satisfied, go ahead and try Padma's tastier approach.)
• According to TVLine, Will Smith will be executive producing a reboot of "The Fresh Prince of Bel-Air," which will reportedly "put a new spin on the fish-out-of-water tale while maintaining the spirit of the original series." So maybe this time, it'll be set in Brentwood, and the Fresh Prince will be more like a Dope Duke or Duchess.
• NBC has extended Jimmy Fallon's contract with "The Tonight Show," ensuring that the late-night host will be sticking around until at least 2021. And, in doing so, they've also ensured that Jimmy and Justin Timberlake's bromance will last for at least another six years.
• On Thursday, the Weinstein Company released the first trailer for Bradley Cooper's new film "Burnt," which stars Cooper as a talented chef who will stop at nothing to "run the best restaurant in the world." Won't it be fun, then, when it turns out there was a mouse under his chef hat the whole time controlling his knife hand?
• HBO has struck a deal with the makers of "Sesame Street" to begin airing the children's program on its premium cable channels nine months before they go to PBS. In other words, kids with HBO will now have access to more up-to-date educational programming than those who don't, in addition to all the premium sex education they're already getting from series like "Game of Thrones" and "Girls."
• NBC's entertainment chairman Bob Greenblatt officially announced that Donald Trump has been fired as the host of "The Apprentice." He added that the show will eventually return with a new host, but we all know he/she won't be as good. After all, who could replace Trump? Not just anybody can show up for the last five minutes of each two-hour episode and arbitrarily fire the most boring contestant. No sir!
• Actress and comedian Sarah Silverman arrived for the Hollywood Foreign Press Association's annual Grants Banquet in perhaps the lowest-cut dress that's ever been worn to a charity event. Unless you count the time Queen Elizabeth wore a tube-top and thong to the Metropolitan Museum of Art's Costume Gala. That was truly unexpected.
• In an interview with TV Insider, former "Tonight Show" host Jay Leno said the humor on "Jimmy Kimmel Live" was mean: "He does this thing where he takes Halloween candy from kids and the kids cry," said Leno. "What am I missing here?" (Well, obviously, Jay, if you took any joy whatsoever in the suffering of innocent children, you'd love Jimmy's brand of avant-garde humor!)
• And finally, recording artists Ne-Yo and Common have been cast in NBC's upcoming live musical production of "The Wiz." They join fellow castmembers Mary J. Blige, Queen Latifah and David Alan Grier, who have already signed on to ease on down that Yellow Brick Road, which will probably be painted onto a backdrop for the purposes of a live broadcast.