Oprah's ultra-PC 'Wrinkle in Time' stung with bad reviews as 'cringeworthy' $100M Disney movie could bomb, experts say
Disney's $100 million gamble to turn the classic children's book "A Wrinkle in Time" into a politically correct film filled with liberal talking points on feminism and diversity may be backfiring badly, with the poorly reviewed Oprah Winfrey-starring movie possibly teetering toward a tank job at the box office this weekend, according to some predictions.
The film is currently rated a "rotten" 43 percent on "Rotten Tomatoes," but "woke" cultural critics don't seem to mind. They say that the movie, directed by anti-Trump filmmaker Ava DuVernay, is so important in terms of its social justice messages that whether it's a terrible movie or not just doesn't matter.
Parade Magazine said the film is a "crinkled, jammed, over-crammed hot mess," but praised the casting of Hollywood's favorite 2020 presidential possibility.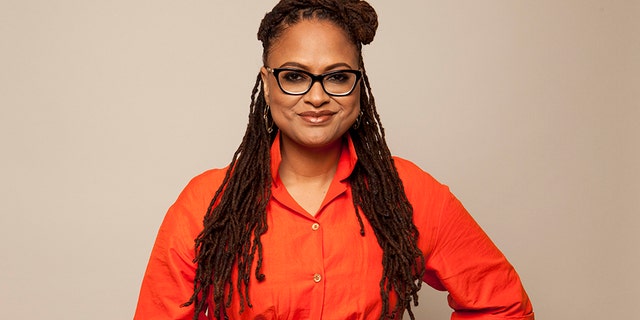 "There's 20-foot Oprah, and what she represents in America as a self-made black billionaire, media mogul, philanthropist, and a living symbol of survival and success. She radiates empowerment—even when, later in the film, her character 'shrinks' down to regular size," Parade's Neil Pond wrote.
Madeline L'Engle's science fantasy novel "A Wrinkle in Time" was published in 1962 and is considered a literary classic. DuVernay's aggressively uplifting version of the dark, sophisticated novel is far from a straight adaptation, and the obvious differences are deliberate -- at least when it comes to the appearance of several main characters.
"I just wanted a cast that reflects the real world," DuVernay told CinemaBlend.
The movie's main character, Meg Murray, is described in the novel as a redheaded girl, but DuVernay cast African-American actress Storm Reid. DuVernay's Meg is supposed to be biracial, with a white father (played by "Star Trek" actor Chris Pine) and a black mother (played by "Black Mirror" actress Gugu Mbatha-Raw).
DuVernay, who directed the civil rights film "Selma," told the New York Times she selected Australian actor Levi Miller to play Meg's friend "because that was so powerful, to show a white boy following a black girl" throughout the movie.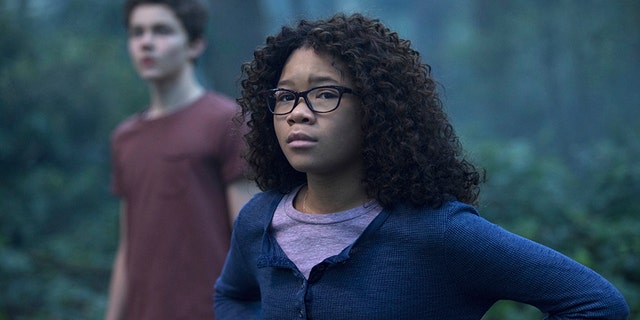 "The diversity of its cast is both a welcome innovation and the declaration of a new norm," the New York Times' A.O. Scott wrote.
The Federalist applied a more critical eye, with writer James Dawson calling the film "the latest victim of diversity-deranged stunt casting in which no respect is paid to the race or sex of existing literary characters. But that's only one reason why this frustrating fiasco is such an embarrassing failure."
The film is often billed as "the first $100 million movie directed by an African-American woman," and DuVernay, who's well known for her Twitter attacks on President Trump, doesn't seem to mind if it bombs at the box office.
"I don't care what anybody thinks about it," she told the Times. "I know it's $100 million for the studio. They'll be fine."
That's would be a first for the famously parsimonious Walt Disney Company. According to the New York Observer, "Long-range forecasts initially pegged A Wrinkle in Time for a good-not-great opening between $50 million and $80 million, but now that number has slumped to around $35 million. With a budget north of $100 million and a strong marketing push from the Mouse House, that would be dangerously close to flop territory."
It would be a rare and painfully expensive misfire for Disney, which has enjoyed a succession of hits by turning beloved fairy tales and children's books into live action movies such as "The Jungle Book" and "Beauty and the Beast."
(Fox News' owner, 21st Century Fox, has announced plans to sell its movie assets to Disney should it receive government approval).
It doesn't help that "A Wrinkle in Time" must compete with "Black Panther," which in addition to being acclaimed for featuring an overwhelmingly black cast has also gotten stellar reviews just for being a great movie.
As for a "Wrinkle in Time," cultural critics are trying to look away from the movie's problems and instead fawn over its politicized message. Marie Claire published a headline, "'A Wrinkle in Time' isn't a great movie, but that's completely irrelevant."
The review by Yolanda Machado features the quote, "Because of this film, my daughter will never question that she can be strong."
Free Beacon reporter Alex Griswold noticed this has become a common theme, writing that, "If you want insight into why early handpicked reviews for movies are often useless, consider how obviously these reviewers are incapable of saying they thought the movie sucked," with screen grabs of several similar assessments.
Griswold added, "Even the people out there admitting 'yeah the movie sucks' have to go out of their way to talk about how great the people who made it are."
One reviewer called it a "big bold beautiful mess" before praising DuVernay for "swinging for the fences" with a "not great" script, while another said it "has its flaws" but they're "secondary to its genuine ambition and earned emotion."
The Daily Texan added that "the film quickly goes from cringeworthy to crowd pleasing."
Ironically, early reviews based on a trailer were glowing with words such as "gorgeous" used to describe the film lauded as an example of Disney "looking forward, not backward." However, once critics actually saw "A Wrinkle in Time," most of the acclaim revolved around risk taking and social justice issues.
"There are few contemporary directors who have been more willing to explore profound social wounds than DuVernay," NPR's Linda Holmes wrote.
It seems that DuVernay -- whose Oscar nominated documentary "13th" took a hard-hitting look at the high rate of incarceration for African-Americans -- cares more about advancing social issues than making money for Disney.
"This is a happy movie in a dark time, which is particularly important for young kids, especially young regular girls. They need to know that they can be recognized for just being themselves, they don't have to be Jedis or superheroes," DuVernay recently said, according to The Hollywood Reporter.
"A Wrinkle in Time" hits theaters March 9, with certain theaters showing it on March 8.
Fox News' Michelle Pollino contributed to this report.