Oprah Gives Entire Studio Audience 8-Day Australian Vacation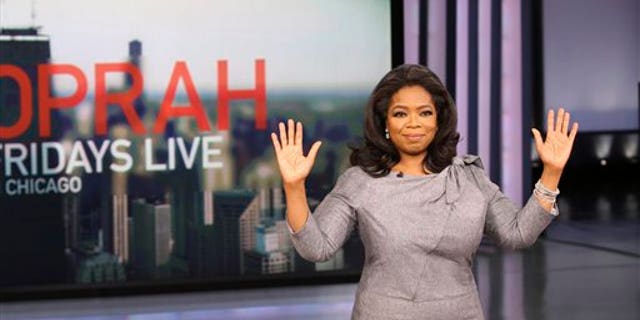 Put at least 300 shrimp on the barbie, because Oprah Winfrey is taking her audience to Australia.
On the premiere of the 25th -- and final -- season of "The Oprah Winfrey Show" that aired Monday, Winfrey surprised the 300 people in her studio audience that she was taking them all on a trip to Australia.
The audience shrieked when Winfrey made the announcement, and actor John Travolta stepped out of a mock-up of a Qantas Airways jet that rolled onto the stage.
"I started to think about where would I most want to go. Maybe I should take all of you with me to the other side of the world," she said. "We're going to Australia! We are going to Australia! You and you and you and you, are going to Australia!"
The lucky audience members and show staff will fly to Sydney in December. The famous Sydney Opera House will host the "Oprah" tapings.
Monday's show included a few surprise visitors, including actor Don Johnson and singer Paul Simon, who sang a song he wrote for the talk show host.
For cable viewers, there's more Winfrey to come. She's set to launch her Oprah Winfrey Network, or OWN, on cable Jan. 1.
The end of "The Oprah Winfrey Show" will be featured on that network with "Behind the Scenes: Oprah's 25th Season."
- The Associated Press contributed to this report.