NYILFF: With 'Jaque Mate,' Jose Maria Cabral Puts Domican Republic in Lime Light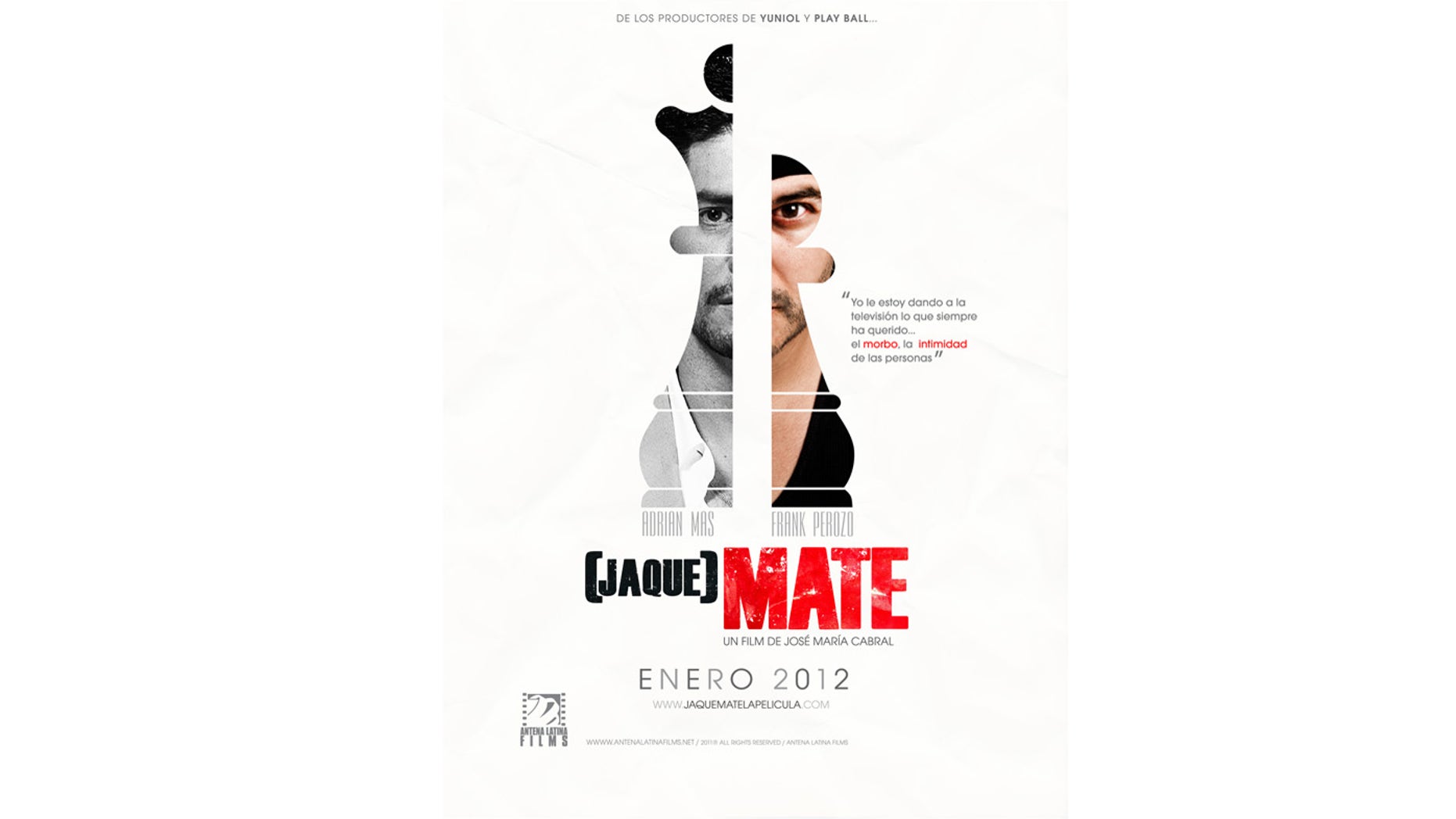 Suspense, adrenaline and drama have reached this year's New York International Latino Film Festival with José Mariá Cabral's flick, "Jaque Mate."
The film, chosen by the festival as one of their top international features, tells the fictitious story of prominent TV host David Hernández, who hosts a show called Jaque Mate (Check Mate) in the Dominican Republic. The show is popular among the country's working class.
Things take a turn for the worse when a kidnapper calls Hernández on live television telling him he is holding his wife and son hostage, forcing Hernández to play the game in front of millions, exposing Hernández's deep and darkest secrets for the world to see.
Cabral says that the intense film is meant to depict "how TV influences society."
"It touches upon the social issues," Cabral told Fox News Latino about his feature film." It's a movie you can place anywhere and people can relate to it. I thought was a different idea, [to have] a kidnapper and it be on live TV."
Cabral, 24, says the inspiration behind the film came from an incident back in 1993 which immobilized the Dominican Republic.
"There was an assault on a bank," Cabral explained. "The whole country just stopped the moment people saw on TV the kidnapping. I was inspired by that moment."
Born in Santo Domingo, Cabral says his career in directing and producing began at an early age.
"I started acting when I was really young and I liked acting but then they gave me a camera and I started taking short films and that's when I realized I wanted to direct, and things changed," Cabral recalls. "When I was acting, I was limited to tell the story. [Directing] things felt different. I could tell the color of the film [and] the style."
"Jaque Mate" was well received in the Dominican Republic, an accomplishment which makes Cabral extremely proud.
"Back home, we did the Dominican Republic Global Film Festival," said Cabral. "The president was there and the reaction was great. People were inspired by a low-budget film made from the heart."
Aside from the NYILFF, "Jaque Mate" has also premiered in the Chicago Latino Film Festival. In each screening of the film, Cabral said he is always struck by how people interpret it differently.
"It premiered in three movie theaters and many people went," Cabral added. "The movie got a great response."
These days, Cabral is hard at work writing the script for an upcoming Sci Fi thriller.