'Nothing Sexual' About Willow Smith, Moises Arias Pics, Mother Jada Pinkett-Smith Says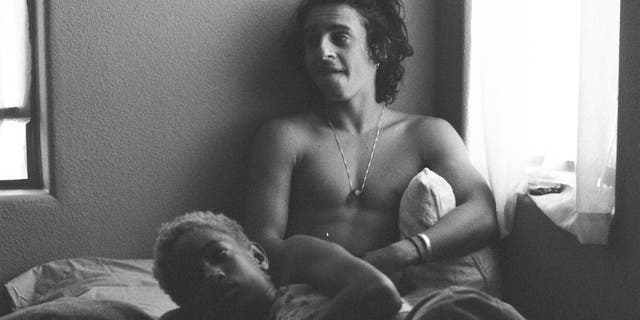 When photos of 13-year-old Willow Smith and a shirtless Moises Arias, 20, hanging out on a bed hit the web, they rose more than a couple eyebrows.
But it looks like her parents are not bothered by the photos — rather, they are disappointed by the media attention and anybody who suggests there was something sexual going on when they were taken.
Jada Pinkett-Smith broke her silence Wednesday when she arrived at the Los Angeles airport to a handful of paparazzi, who got the actress to comment on the picture.
"Here's the deal, there was nothing sexual about that picture or situation," the actress said. "You guys are projecting your trash onto it, and you're acting like covert pedophiles; and that's not cool."
The TMZ camera guy then asked Pinkett-Smith if she would allow Willow to have similar pictures of herself taken again, but she ignored the question and headed inside the airport.
Neither Smith nor Arias have commented on the photos since the scandal erupted this week.
The black-and-white photos, which were first posted on Arias' Instagram account and still appear on his Tumbler page, show the barely teen lying in bed next to the "Hannah Montana" actor.
The photos themselves are fairly harmless – they don't appear to be touching or doing anything inappropriate. Also, Arias' 490.tx blog features multiple shots of Smith with her older brother Jaden and friends Kendall and Kylie Jenner.
While Willow Smith has not been seen in public since the photos hit the web, Arias was spotted with Jaden having dinner in Calabasas, California on Tuesday night.
Follow us on twitter.com/foxnewslatino
Like us at facebook.com/foxnewslatino