Norm Macdonald apologizes for Down syndrome comments amid controversial remarks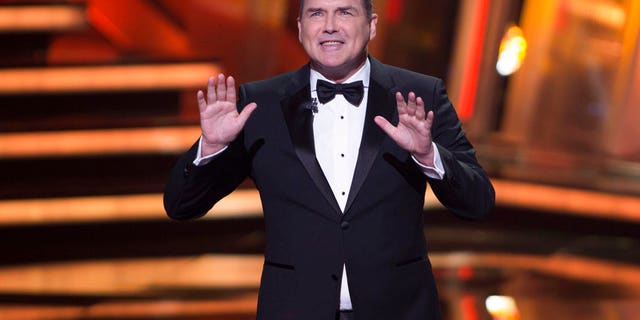 Norm Macdonald on Thursday continued to dig himself out of a hole following his string of controversial comments and apologies while promoting his new Netflix talk show, "Norm Macdonald Has a Show."
The comedian appeared on ABC's "The View" and apologized for saying on "The Howard Stern Show" on Wednesday that "you'd have to have Down syndrome to not feel sorry" for victims of sexual abuse. Ironically, Macdonald made the comment while apologizing for his #MeToo remarks.
"It's always bad when you have to apologize for an apology," Macdonald told "The View" co-hosts. "There is a thing with Howard where there's a recklessness in the studio."
"There's a word we used to use to mean stupid I was about to say that word, and then I stopped and thought about what's the right word to say. I realized at that moment I did something unforgivable," he added.
Macdonald continued his apology, saying his Down syndrome comment "was a terrible, terrible thing for [him] to say."
The comedian's apology tour began after he told The Hollywood Reporter in an interview published Tuesday that he was "happy the #MeToo movement has slowed down a little bit." He also revealed Louis C.K. called Barr after her Twitter scandal.
NORM MACDONALD SAYS WOMEN UPSET BY LOUIS CK'S SURPRISE SET SHOULD GET $200 TO HELP 'GET THROUGH THE TRAUMA'
Macdonald then tweeted out an apology Tuesday night — the same night his scheduled appearance on "The Tonight Show Starring Jimmy Fallon" was canceled.
The next day, however, Macdonald continued his streak of controversial remarks.
USA Today published an interview Wednesday in which the comedian was asked about Louis C.K. and how he felt about the women who said they were uncomfortable with his unannounced performance last month.
"Well, those women should get their money back, because I know it was a surprise set. I wasn't there, but everything I heard about it was that he did very well," said Macdonald.
"But if some women were upset, the Comedy Cellar should give them their money back and $200 each," he added. "$200. I think they could get through the trauma if they were paid $200 and could buy some nice shoes."
He also continued to defend Barr and said it was wrong for ABC to fire her for her racist tweet.
On "The View," Macdonald again explained the #MeToo comments he made to The Hollywood Reporter.
"What I was talking about was Chris Hardwick, a particular comedian, a friend of mine. And if 500 women go against a man obviously the guy is guilty," he said.
"In Chris Hardwick's case, it's one woman against one man. So I was saying I thought it was good…Chris Hardwick is as rehabilitated as you can get. Yet he still tells me he can't walk down the street without people yelling stuff at him."
He also explained what he meant when he seemed to imply the hardship Louis C.K. faced were equal to that of his victims.
"When this went down with Roseanne, I called her the next day and she was crying the whole time. I was worried about her. She seemed really in a bad place. I said, 'I can't talk to you about this, I've never been through anything like this,'" Macdonald said. "And I know Louis and he's been through this and has had everything taken from him … you should talk."