Nina Agdal: Adam Levine romance didn't teach me about love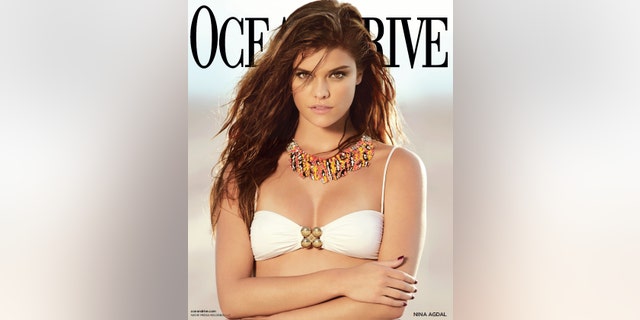 Victoria's Secret model Nina Agdal didn't learn much about love from Maroon 5 singer Adam Levine.
Levine and Agdal dated, but now he's engaged to someone else, and she told Ocean Drive magazine that she wishes the couple well.
"I am 21 years old, and I don't think anyone who is 21 knows what love is about yet. I think love just happens. It happened to them and I'm happy for them," she said, adding, "If something is meant to be, then it will be. I feel like so many young girls have this idea of a relationship or marriage or love and [they] don't even know. We are 21 years old, okay? Go out, have a tequila, and stop worrying about it."
One thing that Agdal doesn't have to worry about right now is her looks. The model has gotten plenty of attention for her sweet and sexy demeanor.
"I feel like people see me as this girl next door, and that comes across in my photos," she told the magazine. "I want girls to be able to relate to me, and I think that's why a lot of commercial clients like me, because I'm just like everyone else."
But if something is bothering you physically, Agdal is all for going under the knife for a little nip-and-tuck.
"If something is bothering you and it's not going to completely destroy your face and look like you have massive wind hitting you, then it's fine. If you've had kids and you want your boobs lifted a little bit, of course you should get them lifted. When you get older, if it makes you feel better, I'm totally for it."
Click here to read more about what she had to say in Ocean Drive.