Nicole Kidman gets teased on talk show for infamous Emmys kiss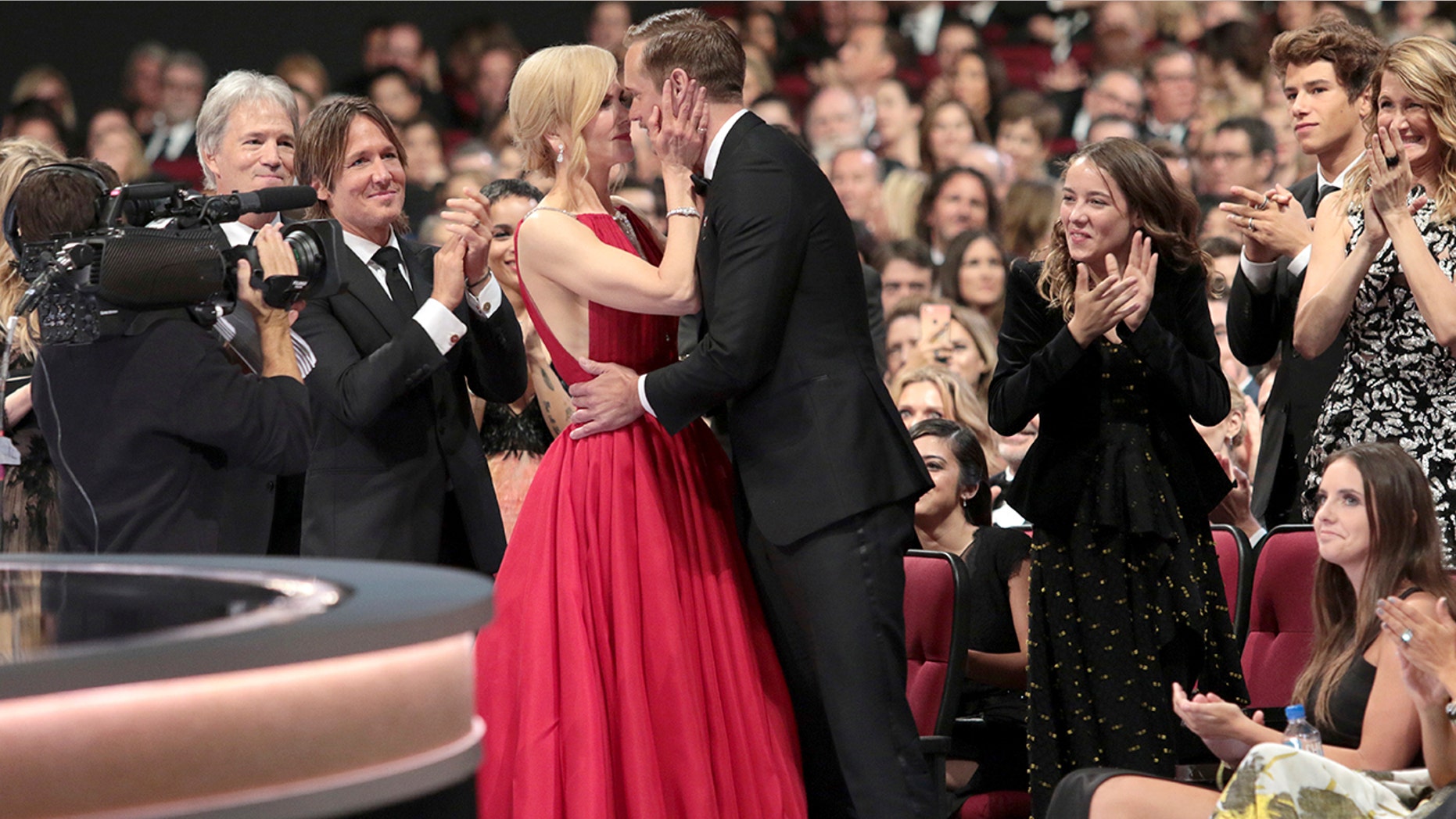 Although it's been several weeks, Nicole Kidman isn't being let off the hook for her now infamous kiss with "Big Little Lies" co-star Alexander Skarsgard at the 2017 Emmys.
The actress appeared on a recent episode of BBC One's "The Graham Norton Show," where the host appeared to blindside her with a photo of her kiss with her co-star just after he was announced as the winner of this year's outstanding supporting actor in a limited series role winner.
Many were quick to poke fun at the star for the fact that her husband, Keith Urban, was standing right next to her and applauding as she kissed another man - however friendly the peck may have been. Norton, who is known for the wild antics on his talk show, couldn't help but bring up the moment in question. While he had the star, who won her own emmy for outstanding lead actress in a drama role, on his show, he showed a picture of the kiss.
"You are so provocative Graham, why are you showing that?" she tells the host in the clip below upon seeing the host bring up the still.
"It's a lovely moment of celebration Nicole."
"I kissed my husband too!"
A clearly flustered Kidman tried her best to explain what was going on in that moment, but fell a bit short.
"You've got to understand, I did everything with Alex," she said, while fighting off giggles. "I've got an amazing, supportive, gorgeous husband who I love more than anything in the world. I gave Alex a congratulatory kiss and he's… like a mannequin. I mean, not a mannequin! … I'm done."
Although she was clearly a bit uncomfortable, she, the host and fellow guests Colin Farrell, Bryan Cranston and Matt Lucas all laughed it off and continued with the show.