Nick Lachey kicked out of Bengals-Chargers game for excessive trash talking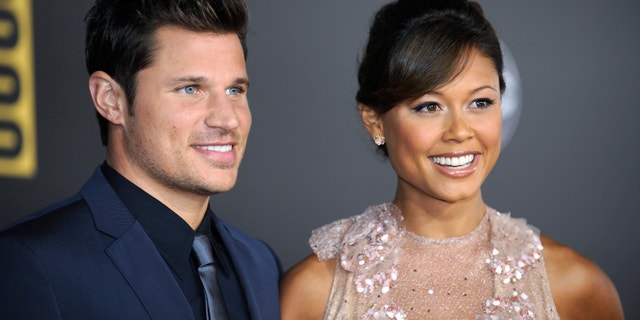 98 Degrees singer Nick Lachey wrote on Twitter that he was kicked out of Sunday's Bengals-Chargers game in San Diego, FOX19 reports.
Lachey, a Cincinatti native and huge Bengals fan, first tweeted a photo of Chargers stadium. Then, about three hours later, he tweeted: 'Just got kicked out of the chargers stadium and couldn't be prouder! Go Cincy Bengals! #whodey.'
Finally, Lachey added: 'Bengals win again. i'd talk trash to everyone in SD, but what's the point? you already had me kicked out of the stadium and you still lost.'
According to TMZ, which published a short video from another person in attendance showing Lachey and a friend or two of his pointing fingers at other fans while leaving the stadium, Jessica Simpson's ex was kicked out when security officers determined his trash talk had crossed the line.
It's unknown what Lachey, 39, said.