Nick Cannon leaves door open to possible Mariah Carey reconciliation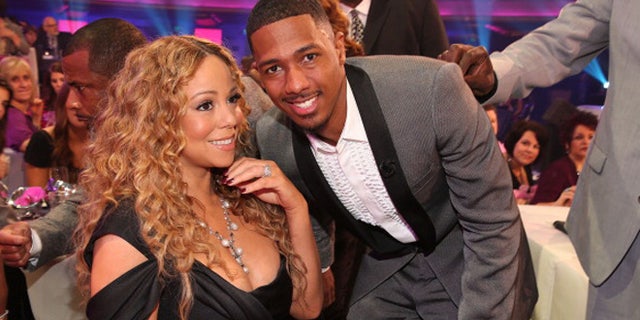 Mariah Carey and Nick Cannon might be in the midst of a divorce, but don't rule out the former couple getting back together, Cannon says.
The "America's Got Talent" host was asked about the possibility of a reconciliation with his soon-to-be ex-wife, and his answer was interesting.
"Never say never," the 34-year-old told a TMZ cameraman, who also asked Cannon what romance advice he would give people. "Go for it. Love hard."
Cannon's comments come a day after he posted a snapshot of the just-unveiled cover of Carey's new album, captioning it, "#1ToInfinity #FamilyFirst."
They also come hard on the heels of the former couple spending Easter together with their twins.
"It was amazing, man," Cannon told E! News about their holiday together. "That's what people do, they spend time with their families. It's a beautiful thing. That's what holidays are all about is spending time with family and your loved ones. So it was a good time."
He said there is also no drama between the two as "people want to create."
Cannon and Carey, 44, are in the midst of a divorce after separating last year following 8 years of marriage.
Recently the singer has been linked romantically with director and friend Brett Ratner, but the rumors were quickly squashed. Cannon is reportedly dating the 30-year-old model Jessica White.
Like us on Facebook
Follow us on Twitter & Instagram