Nick Alexander's American girlfriend grieves for him in New York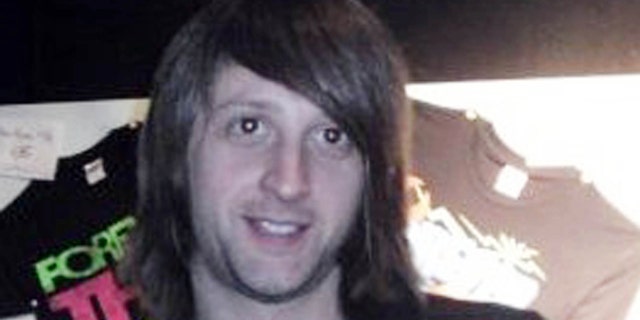 The heartbroken girlfriend of a Paris terrorism victim rocked back and forth in grief, sobbing outside the French Consulate on Fifth Avenue on Saturday night.

"I'll never see him again," cried Polina Buckley, who lives in New York.
Click here to subscribe to FOX411's YouTube channel

She covered her face as she wept on the ground next to a framed photo of her boyfriend of three years, Nick Alexander, at a makeshift memorial to the victims of Friday's attacks in Paris.

Alexander, 36, a Briton, was one of at least 89 victims killed inside the Bataclan concert hall Friday evening.

"Sleep tight, my sweet prince . . . #iwillalwaysloveyou" Buckley had tweeted earlier Saturday, along with a photo of her kissing Alexander's cheek.

Alexander was merchandise manager for the California-based band, Eagles of Death Metal, whose gig was turned into a bloody war zone Friday evening when three terrorists entered the theater massacred the group's fans. He had previously worked on tours for bands such as Sum 41, the Black Keys and Panic! at the Disco.

His family released a statement that read: "Nick was not just our brother, son and uncle, he was everyone's best friend — generous, funny and fiercely loyal. Nick died doing the job he loved and we take great comfort in knowing how much he was cherished by his friends around the world."
Click here to read more in the New York Post.