Newsweek retracts story filled with fake news about Vegas shooter's girlfriend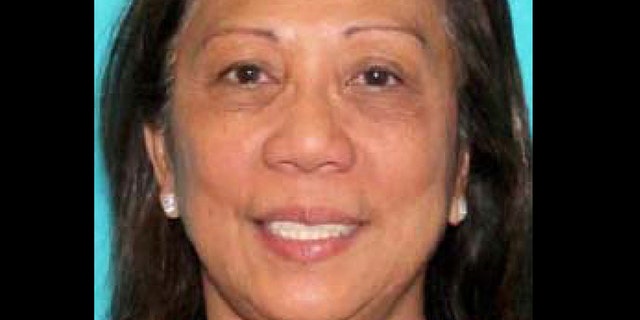 Newsweek issued another embarrassing retraction on Tuesday evening about a story that falsely detailed the life of the Las Vegas shooter's girlfriend with salacious information that turned out to be fake news.
Citing public records, the original story claimed Stephen Paddock's girlfriend, Marilou Danley, had used two social security accounts and had two husbands at the same time. The now-retracted story said that Danley is the "one person who holds the key to solving the mystery" of the deadliest mass shooting in American history. Newsweek painted her as "a shadowy figure with a convoluted life of her own," who lived "an unconventional life."
Unfortunately for Newsweek, the initial report was based on the marriage record of Danley, who was known under a different name when she married Geary Danley in Clark County, Nevada, according to the magazine.
"Newsweek mistakenly matched that record to a second public record of a different person," the publication wrote explaining the retraction. "Newsweek regrets the error."
Newsweek has now issued at least 20 corrections in 2017, including at least one per month, and even has a page on its website dedicated to its mistakes. The magazine admitted to over 50 mistakes in 2016 and even apologized for a story that praised an assault on white nationalist Richard Spencer earlier this year. Mistakes are so common at Newsweek that every digital article features a "submit correction" option beneath the text.
The latest retracted story was reported by Melina Delkic, but the correction features the byline "Newsweek staff." Delkic covers breaking news and politics for Newsweek and refers to herself a journalism school "drop-out" on her Twitter bio.
Newsweek did not immediately respond when asked whether or not she will be disciplined for the retracted story, while Delkic declined to comment.
A lot of information has emerged since Newsweek's original story falsely claimed Danley had "multiple Social Security numbers," and she has since denied any wrongdoing.
"I knew Stephen Paddock as a kind, caring, quiet man," Danley said in a statement read by her attorney outside FBI headquarters in Los Angeles on Wednesday. "I loved him and hoped for a quiet future together with him. He never said anything to me or took any action that I was aware of that I understood in any way to be a warning that something horrible like this was going to happen."
Danley was questioned by federal agents for much of the day after returning from her native Philippines, where she had been for more than two weeks. While Danley was on her way back from the Philippines, a Newsweek editor was busy praising the now-retracted story on Twitter.
As first reported by TheWrap, a Newsweek breaking news editor bragged about the "exclusive" look into the shooter's "weird" girlfriend that turned out to be fake news.
Gersh Kuntzman wrote, in a tweet that had still not been deleted at the time this article was published, "The great @MelinaDelkic shows us how it's done with this EXCLUSIVE look at LV shooter's weird girlfriend." As TheWrap pointed out, Kuntzman's Twitter feed is filled with comments referring to gun owners as "crazy" and mocking President Trump.
Kuntzman did not immediately respond to Fox News' request for comment.