New show, new sport: Basketball wife Evelyn Lozada returning to reality TV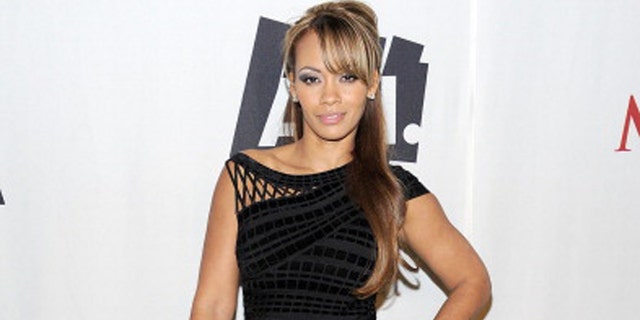 The notorious "Basketball Wives" TV personality, Evelyn Lozada is coming back to reality television on the Oprah Winfrey Network.
The upcoming series will revolve around Lozada and her 21-year-old daughter, Shaniece Hairston, an aspiring model. For Lozada, 39, it is a return to a format that hasn't always translated to happy times.
Lozada is best known for her five seasons of public lunacy and over-sharing of her personal life on "Basketball Wives." Over the seasons, viewers got to witness first-hand the bitterness left over from her long engagement to NBA star Antoine Walker, and her courtship of and marriage to Chad "Ochocinco" Johnson.
On August 14, 2012, after just two months of being married, Lozada filed for divorce following a domestic dispute. A month later, the former Cincinnati Bengals wide receiver pleaded no contest and was sentenced to probation for having head-butted her.
In February, Lozada turned down the opportunity to appear on the next "Basketball Wives LA" on VH1. She took to social media to explain why to a fan: "2 mill is not worth the risk," she tweeted.
In the as-yet-untitled show, scheduled to premiere in July, Lozada will be putting before the cameras her home life with her fiancé, the Los Angeles Dodgers' Carl Crawford, and their son, Carl Jr, who was born in March 2014.
The series will show also feature Hairston as she pursues a modeling career that has made commotion on social media. Hairston has posted a number of revealing pictures of herself on Instagram.
"We are thrilled that OWN continues to be one of the fastest-growing cable networks for women," Erik Logan, president of OWN, said in a statement. "Oprah and our team are laser-focused on development."
Evelyn took to Twitter to share her enthusiasm for the show and OWN with her fans last week."Excited for viewers to see the evolution of Evelyn #NewBeginnings," she tweeted.
She also posted a picture on Instagram, along with the text, "I finally have a new home. #EveOnOWN #ShanieceOnOWN @OwnTV."