Netflix: We'll double number of original series in 2017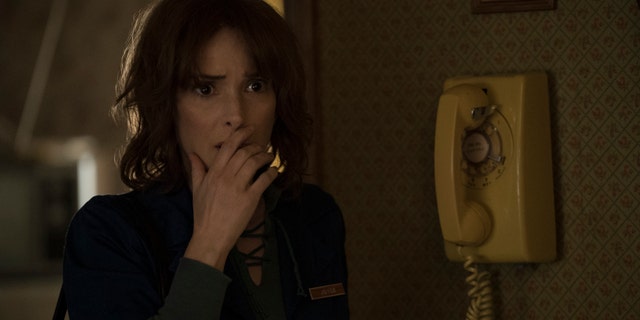 Netflix currently has 30 original scripted series in various stages of development or release, and in 2017 it's going to go big on unscripted shows, according to chief content officer Ted Sarandos.
In 2017, Netflix plans to debut 20 unscripted shows, including global competition series, "Ultimate Beastmaster," produced by Sylvester Stallone and "The Biggest Loser" EP Dave Broome.
Next year Netflix's original programming lineup will grow to up to 1,000 hours, more than doubling from 2016, and "that's a conservative measure right now," said Sarandos, speaking Monday at the UBS Global Media & Communications Conference in New York.
"Unscripted television is a very interesting business," Sarandos said, saying the company is focusing on shows that are "more likely to travel internationally." For example, "Ultimate Beastmaster" will feature athletes and announcers from six different countries (the U.S., Brazil, South Korea, Mexico, Germany and Japan). "When 'Beastmaster' hits in Korea, they'll never have seen anything like it."
Sarandos reiterated Netflix's previous guidance that the company plans to spend about $6 billion in 2017 on content on a profit-and-loss basis, up from $5 billion in 2016. With the boost in production on originals, that will take up a bigger chunk of the overall content budget, and Netflix execs have said they're aiming to have 50% of the content on its service to be originals.
Sarandos called supernatural thriller "Stranger Things" a milestone for the company, because it was the first original series developed in-house and produced by Netflix. The show's creators, the Duffer Brothers, pitched the show 19 times before they took it to Netflix, according to Sarandos. "I knew it was something special," he said about "Stranger Things," although he acknowledged that he was surprised by the level of social-media engagement the show has created. Netflix is now in production on season 2 of the show.
However, Sarandos added, "I don't want to get trapped in that model" of producing every original series or film in-house. He cited the Netflix reboot of "Gilmore Girls," which was licensed from Warner Bros. "Warner Bros. owned the IP. There was no model I could do that myself. We had a unique ability to do it," Sarandos said.
Big TV bets that Netflix has made include "The Crown," the show about the young Queen Elizabeth II and the British royal family. In January, the company will premiere "Lemony Snicket's A Series Of Unfortunate Events," based on the book franchise and starring Neal Patrick Harris. "If this was a movie, it would be a big movie," Sarandos said. In addition, he called out shows Netflix has greenlit to date including "Santa Clarita Diet," starring Drew Barrymore and Timothy Olyphant, new series from David Fincher, "Mind Hunter," about the early days of serial-killer profiling in FBI.
"What we try to do is take very measured swings for the fences, if that's possible," he said.
Asked about whether Netflix would ever be interested in acquiring sports rights, Sarandos — as he has repeatedly in the past — said the company is not a great vehicle for live programming. "Today, don't look for us to be bidding for league rights," he said, but added that "league creation might be interesting."