Neil Patrick Harris turned down 'Live' hosting gig before it was offered to Michael Strahan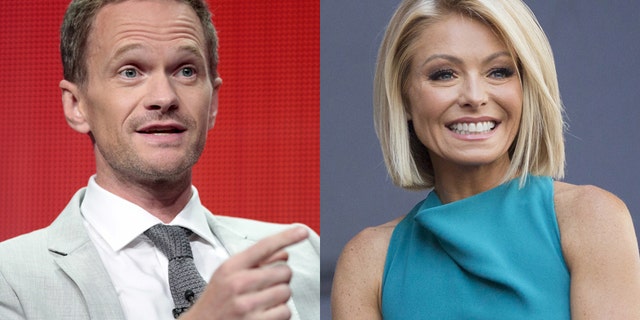 NEWYou can now listen to Fox News articles!
"Live With Kelly Ripa and Neil Patrick Harris?" Doesn't exactly roll off the tongue.
The former "How I Met Your Mother" actor revealed he was offered a co-hosting gig on the morning talk show before it was eventually offered -- and accepted -- by Michael Strahan.
While appearing at the 92nd Street Y's "Food Talk" with Geoffrey Zakarian, Harris was asked if he was interested in hosting the currently available "Live" hosting gig.
"[Guest hosting is] super fun [but] I have no interest at all in doing it all year long. It's a hard show," Harris said at the event, the New York Post reports.
Harris' husband David Burtka then said, "They offered it to you!"
Harris said back, "That's so absolutely not true. He then admitted, "Well, before the [Strahan] chapter...it happened, we talked about the possibility...They wanted to gauge my interest."
The actor then gave his two-cents on who he thinks should replace Strahan.
"Anderson Cooper would be the perfect host for that show. His [CNN] job requires him to sit and read...he's required to tell the news... [but] he has so many fun opinions. It would be so fun to see him not doing hard-hitting news every day."