'NCIS' recap: A killer seeks revenge for decade-old murder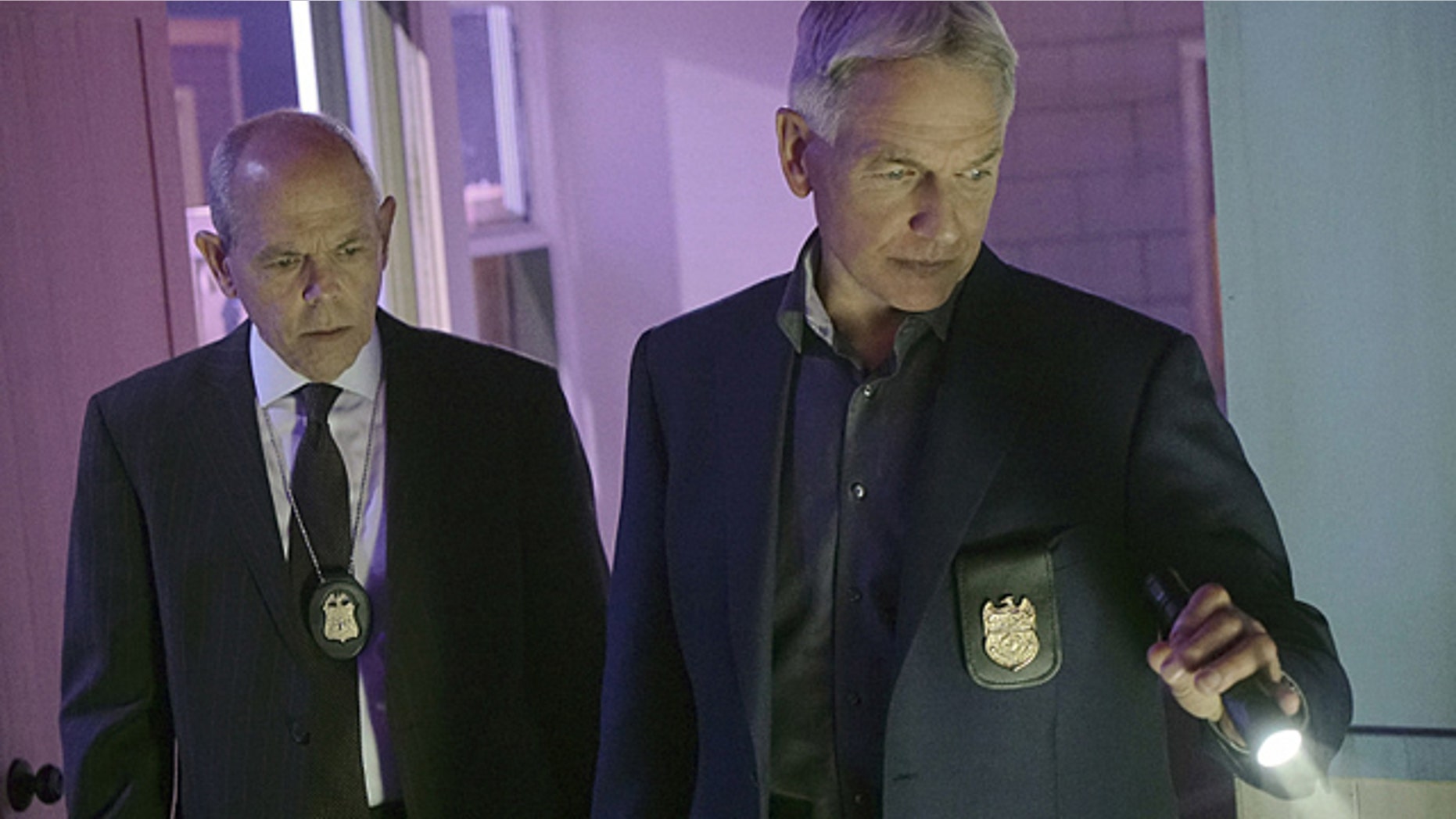 A funeral home is taking deliveries of coffins from overseas when they discover that one of the pine boxes already contains a body. The victim was Sandra Billingsley, a guard at Prickwillow Prison in England. She had been taken hostage in a prison break three weeks prior. The escapees were Cassio Chavez Jr., convicted of murdering his mother, and former MI6 agent Jacob Scott, who was convicted of selling U.S. nuclear information to Russia in 2002.
Scott was put away by NCIS, which is why they are called in now. But Senior FBI Agent Fornell soon shows up and tells Gibbs that the case is his because it is a domestic manhunt. The matter goes to Vance's office to be settled. Homeland Security Chief Tom Morrow is also there, because he was in charge of the NCIS operation that put Scott in prison originally. Fornell's boss assigns the case to NCIS, but Fornell will ride shotgun.
The autopsy shows that Billingsley had a high level of progesterone in her body, as if she were preparing to get pregnant. But the cause of her death was asphyxia from an asthma attack.
Scott has no living family members, so the NCIS team checks the prison logs and finds out he was visited by Miranda Okafor, his former MI6 boss. She now lives in Alexandria, Va.
Fornell gets a call that Scott's fingerprints have been found at a crime scene, which just happens to be at The Lazer Zone store that Okafor owns. Okafor and janitor Max Allinson were shot to death. During the investigation, DiNozzo finds a secret closet at The Lazer Zone, and discovers two missing guns and an empty safe.
Vance meets with Morrow to discuss what Scott is after. Is he trying to get back into the espionage business? Morrow insists after 14 years in prison, he has nothing to sell.
After Abby processes everything in the shipping container that held the caskets, she realizes that there were so many provisions that they had to have been put there before the escape. Billingsley was an accomplice, not a hostage.
Vance is waiting for breakfast at a drive-thru when Scott gets in his car and holds him at gunpoint. He also has a cell phone jammer, so Vance can't call for help.
Back at NCIS, Vance is missing the Multiple Threat Alert Center call with the Brits to try to get information on Billingsley when the security network goes down. The system restart is triggered by an alert at a data center caused by someone accessing records using a duress password. It was Vance signaling he was in trouble.
When the team arrives, they rescue Vance and discover Scott only stole one file. It contained a list of the six NCIS operatives involved in a joint operation with MI6 in 2002 named Juniper Strike. Vance orders Bishop to hack into the British Secret Intelligence Services files to find out what the mission was.
Meanwhile, Abby discovers that Billingsley had rented an apartment in Delaware and also put down a deposit at a fertility clinic under a pseudonym. She gives the apartment address to Gibbs and Fornell, who stake out the apartment and find Cassio Chavez, not Scott.
Chavez confesses that Billingsley was the love of his life. The baby and the apartment were for him. When she died, he started using drugs again, so he went back to Okafor for more money. When she refused, he killed her and the janitor.
Gibbs tells Chavez that Scott has been playing him. Chavez disagrees, claiming Scott was honest. Chavez then says Scott is out for blood. He wants the NCIS agents who killed his wife.
Bishop discovers that Juniper Strike was a mission in Turkey that ended in the death of Rika Razin, who was buying the nuclear secrets from Scott on Russia's behalf. It turns out she was Scott's wife. The list he stole is a hit list.
The first name on the list is Morrow, who ordered the mission. Gibbs and Fornell head out to his house, where all appears well. But they find Morrow dead in his home office, killed by a sniper's bullet through the window.
On the personal side, McGee is apartment hunting and is determined to find out how DiNozzo purchased his lavish pad. And Fornell wants Gibbs' permission to start dating now that a year has passed since the death of his wife Diane, who was formerly married to Gibbs.
To be continued next week…
"NCIS" airs Tuesdays on CBS.