'NCIS' look ahead: Tony DiNozzo reunited with past love
LOS ANGELES – [WARNING: 'NCIS' SPOILER ALERT-SHOW DETAILS FOLLOW]
On Tuesday night's episode of "NCIS," Tony DiNozzo (Michael Weatherly) will be reunited with a woman from his past: Jeanne Benoit (Scottie Thompson), the daughter of infamous arms dealer Rene (Armand Assante), aka Le Grenouille ("The Frog"). She was the woman in his life before Ziva David (Cote de Pablo).
Long-time viewers will recall that DiNozzo and Jeanne had a bad breakup when she discovered that their relationship was actually an undercover assignment. Director Jenny Shepard (Lauren Holly) had requested Tony to get close to Jeanne in hopes of catching Rene.
Years after the breakup, Jeanne re-encountered DiNozzo, and asked him point blank if any of their time together had been real, and he said, "no." But his answer is suspect. It has since been hinted that DiNozzo may have lied to Jeanne and that she was actually the one that got away.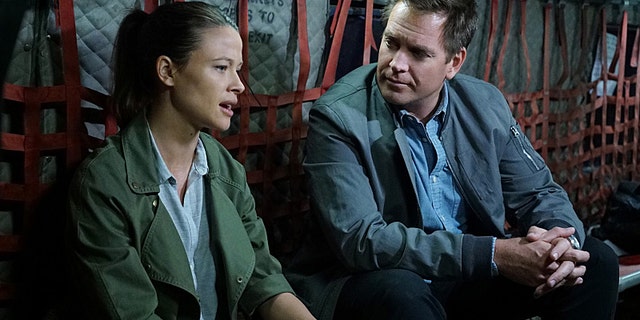 "There is still a spark," Thompson tells FOX411 about the "Saviors" episode. "It was like she said goodbye because it was too hard to forgive that at the time. But that doesn't mean that there wasn't a lot of love still there from Jeanne's point of view, and I'm assuming from Tony's, as well."
Now, a case in which a Navy doctor goes missing in Sudan, brings DiNozzo and Bishop (Emily Wickershim) to the Doctors Without Borders-type of organization where Jeanne works. And her husband is among the five doctors who are either missing or dead.
"She goes on a mission to Sudan with the team to look for the two missing doctors," Thompson says. "I don't think she really trusts Tony. She's had the trust between them broken a long time ago, but she really doesn't have another option. She wants a good outcome. And the NCIS team is providing a way to go look for the missing doctors. So she has to trust them, but it is not really by choice."
Like her character, Thompson is an adventurer who likes to travel to out-of-the-way places. She has even edited a travel book, "Let's Go: Vietnam." She enjoys journeying to locales outside of her comfort zone, where everything is "shiny and new," even it doesn't have the comfort of a 5-star hotel.
"If I know people from where I am going, I can have more of an interaction with the local community and just gain perspective on the different ways people live their lives because you can get pretty comfortable in your little bubble," Thompson says. "I like to continue to grow and change and that is why I like to travel so much because it keeps you shifting and learning about people."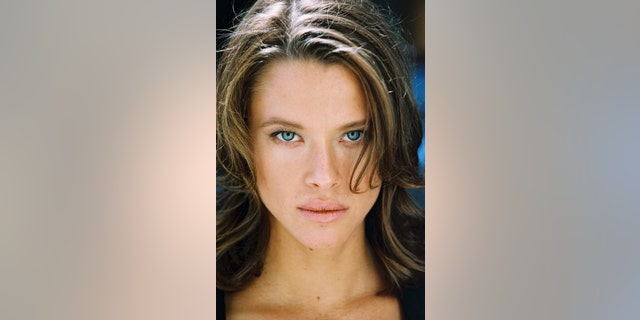 While her journeys haven't taken her to Sudan, the former dancer for the Richmond Ballet did travel to three other countries on the continent of Africa: Senegal, Ghana and South Africa, and she did manage to get some expert advice from family.
"My older brother worked with the International Rescue Committee and was working at a refugee camp [in Sudan], so I got to pick his brain," she says. "And my little sister is actually a doctor who has done some relief work in Haiti, Peru and Bolivia, so I talked to her about her experiences."
Thompson, who also has a recurring role in the second season of "12 Monkeys" when it returns to Syfy in the spring, says she uses the discipline she learned training for the ballet to help her with her acting career.
"When you are on set, and you are filming, you have to remember: Which way do I go? When do I turn? Did I pick up the spoon? So there is a little subtle choreography that happens when you are on set filming. I think dance is really helpful for me in remembering."
The "Saviors" episode of "NCIS," which also sees the return of Jon Cryer, airs Tuesday, Nov. on CBS.