NBC silent on whether MSNBC's Chris Matthews could face other sexual harassment accusations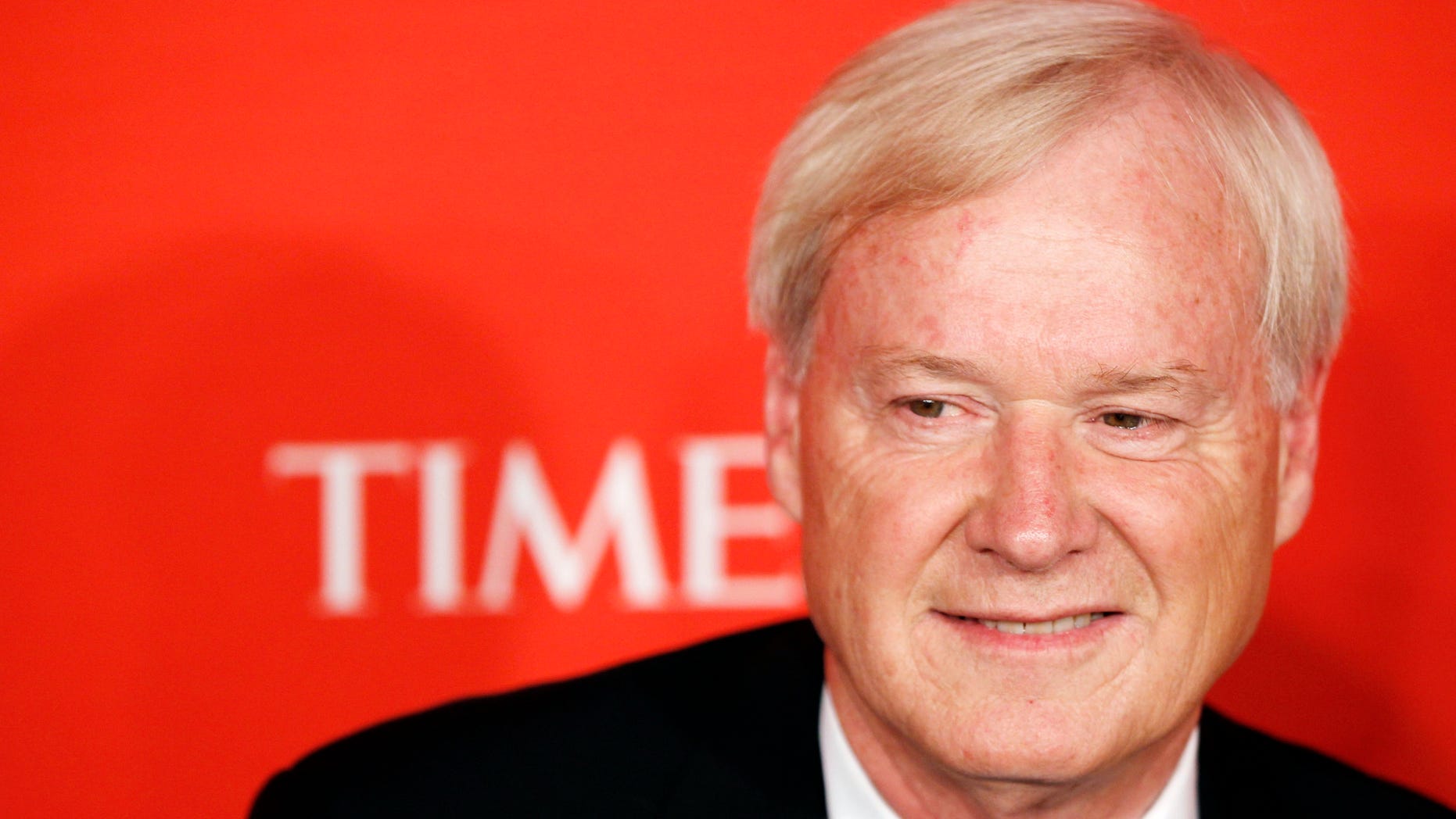 After weekend reports that NBC paid money to a female staffer in 1999 who accused MSNBC's Chris Matthews of sexual harassment, the network kept mum for a second day about whether there were other women who had accused the longtime host of inappropriate behavior.
The Daily Caller first reported on the payment Saturday. The website reported that Matthews paid $40,000 to the woman who worked on his show "Hardball with Chris Matthews" as an assistant producer.
Representatives at NBC, CNBC and MSNBC did not respond to Fox News emails and calls on both Sunday and Monday requesting comment as to whether other sexual harassment complaints had been filed against Matthews since the payout.
MORE: KATIE COURIC SPILLS ON MATT LAUER
NBC News confirmed Sunday that Matthews, 71, was issued a reprimand in 1999 after the woman complained to CNBC executives.
An MSNBC spokesperson told NBC News that the execs were told that Matthews made inappropriate jokes and comments about the woman in front of others, that the matter was reviewed and it was determined the comments were inappropriate and made in poor taste but were never meant as propositions. The show was on CNBC before it was on MSNBC.
The MSNBC spokesperson declined to specify the amount of the payment citing confidentiality, NBC News reported.
Matthews didn't respond to a request for comment from Fox News, either.
Matthews is the latest big name in media to be accused of sexual misconduct in the past few months. Those revelations have been particularly bad at embattled NBC.
In November the network fired its biggest star, "Today" host Matt Lauer, 59, after he was found to have engaged in "inappropriate sexual behavior" with a female colleague over a period of time beginning at the Sochi Olympics in 2014.
NBC also cut ties with political pundit Mark Halperin, 52, in October after he was accused of sexually harassing a dozen women.
Former Tennessee Democratic Congressman Harold Ford Jr., 47, has not appeared on MSNBC's "Morning Joe" show, where he was a frequent guest, since he was fired from Morgan Stanley in early December in the wake of allegations he forcibly grabbed a woman several years ago. MSNBC said it was looking into the report and that during that time he wasn't a guest on MSNBC.
Ford has denied the allegations.
New York Times star White House reporter Glenn Thrush, 50, has also not appeared on MSNBC, where he was a contributor, following a report in November that he forcibly groped and kissed four women. Thrush was suspended by the Times while the paper conducts an investigation. He has apologized and, according to the Times, planned to enter a substance abuse program.
On Friday, Fox News reported that NBC News chairman Andy Lack and his embattled deputy, Noah Oppenheim, are scrambling to put new sexual harassment policies in place at NBC News, even as they resist bringing in an outside investigator to look into who knew what about Lauer's behavior and who may have been covering up for him or enabling him.
Instead, Lack has told employees that the investigation would be handled in-house by NBC lawyers and human resources executives.
Both Lack and Oppenheim have longtime close ties to Lauer and have denied any knowledge of any sexual misconduct involving Lauer. The two execs have been under intense pressure over how they themselves have managed issues of sexual misconduct at NBC News.
NBC News has reported that there could be as many as eight women accusing Lauer of sexual misconduct.
After his firing, Lauer expressed "sorrow and regret for the pain I have caused," while saying that some of what has been said about him is untrue or mischaracterized.
Numerous ethics and journalism experts have told Fox News in the last two weeks that NBC needs to bring in an independent, outside investigator to answer all these questions and to apply scrutiny to Lack and Oppenheim themselves.
"It's hard to see how an internal investigation that reports to senior executives would be viewed as complete and transparent when the conduct, or lack of conduct, of senior executives, such as Andrew Lack, necessarily should be an issue," Cornell University law professor and Legal Insurrection founder William Jacobson said.