NBC Olympics boss defends interview that brought Miller to tears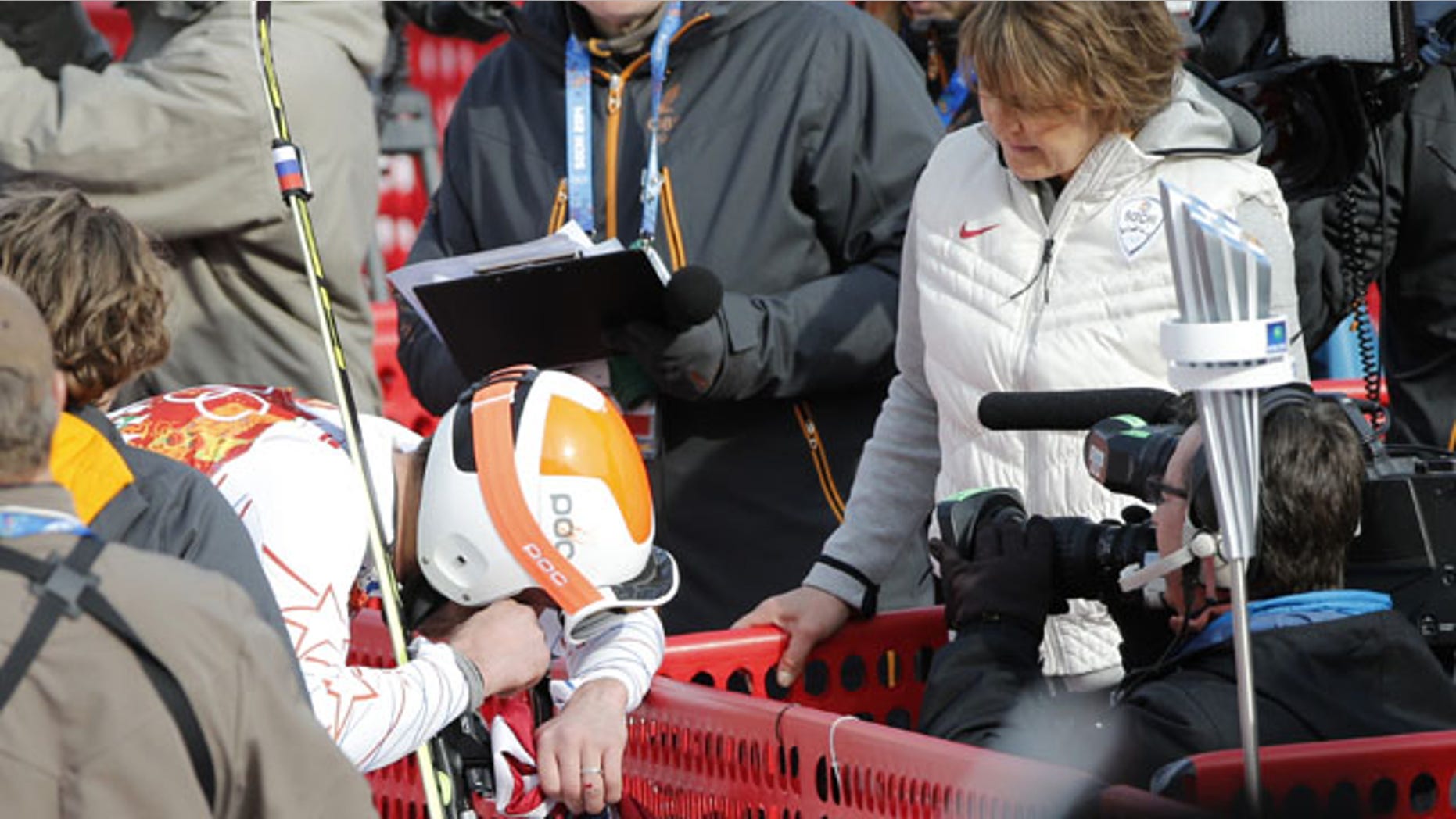 The executive producer of NBC's Winter Olympics coverage has defended an interview with U.S. Alpine skier Bode Miller in which the super-G bronze medalist broke down in tears after several questions referencing his late brother.
The network issued a statement Monday defending the conduct of the interview by reporter Christin Cooper, and NBC Olympics boss Jim Bell doubled down in a conference call with media members.
"You'd be irresponsible not to tell that part of the story," Bell said, according to the Los Angeles Times. "That's what we do ... Some of the reaction to it we understand, [but] people don't know these athletes; they don't know their sports."
Miller, 36, became the oldest Olympic medalist in Alpine skiing Sunday by taking bronze in the super-G race. However, his moment of triumph was overshadowed by the outcry over the interview, which was aired in full on NBC's prime-time telecast Sunday, several hours after the race.
Cooper asked three separate questions about Miller's younger brother, snowboarding pro Chelone Miller, who died this past April after suffering a seizure. After the third question, in which Cooper asked "When you're looking up in the sky at the start, we see you there, and it just looks like you're talking to somebody. What's going on there?", a clearly distraught Miller dropped his head and wept.
Miller offered a mild defense of Cooper on Monday, tweeting "I appreciate everyone sticking up for me. Please be gentle w christin cooper, it was crazy emotional and not all her fault. #heatofthemoment"
That was enough for Bell, who told the conference call, "We're fine with it and the guy who was the interview subject was fine with it. So I think that should be the end of it."
According to an NBC biography, Cooper is working her sixth Winter Olympics as an Alpine skiing analyst and reporter. She won a silver medal in the giant slalom at the 1984 Winter Olympics in Sarajevo.