Naya Rivera says her new memoir 'Sorry Not Sorry' is not holding anything back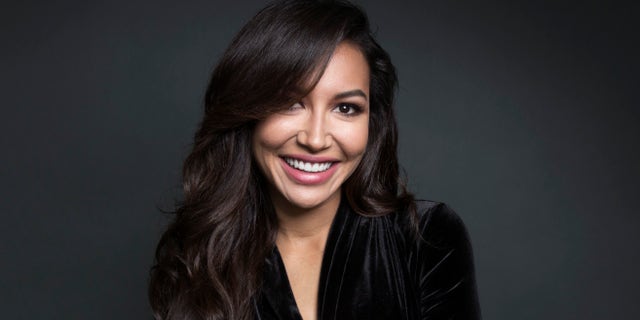 NEWYou can now listen to Fox News articles!
NEW YORK (AP) – Naya Rivera writes about a number of personal subjects in her new book, "Sorry Not Sorry," but says one of the hardest was the death of her "Glee" co-star Cory Monteith, who died of a drug overdose in 2013.
"The Cory chapter really choked me up. I had (co-star) Kevin (McHale) come over and help me edit and we both had our moment," Rivera said in a recent interview.
For fans of "Glee," which aired 2009-2015, "Sorry Not Sorry: Dreams, Mistakes, and Growing Up" (TarcherPerigee) is definitely worth a read to revisit the show's success from an insider's perspective. Rivera, 29, shares how the cast dated, partied and basically had the ups and downs of twentysomethings who spend a lot of time together.
She also shares her story of starting in showbiz at a young age, relationship drama and finally getting it right with her now-husband, actor Ryan Dorsey.
Rivera talks about opening up, her love of writing and passing on her love of books to 1-year-old son, Josey.
Associated Press: When it was announced that you were writing a book, it was billed like you were going to "go there" and not hold back on things in your life. Is that what happened?
Rivera: It was my intention to not hold back, but the way that I saw the media portray it was 'Oh, it's a slam book,' but that's not at all what it is.
AP: What was your intention?
Rivera: I talk about my passion for writing in the book. If I wasn't acting in some way, shape or form, I would be writing music, screenplays or books. I'm very bookish. I love reading.
AP: Is there anything you wanted to clear up in the book?
Rivera: A few years ago, it was a tumultuous year. (Rivera dated and quickly became engaged to rapper Big Sean. They broke up a few months later and took some of their disagreements public in social media and, for Big Sean, his music.) Those were things that I definitely wanted to be able to clear up on my own.
AP: You also write about how you dated your husband prior to Big Sean and got back together with him after that breakup and married a few months later. The media portrayed that as a rebound of sorts. Was it important for you to share your version of events?
Rivera: I consulted with my husband on it all along the way. ... I was like, 'Listen, to me, this is something so funny that nobody knows our history. ... Do you mind if I include this in the book?' He was supportive.
AP: From "Glee" to reuniting with Dorsey, it seems like a big takeaway from your book is the importance of timing.
Rivera: Everything in life is timing. I've grown up in this industry and there were a lot of projects that I really wanted and I would cry over and not understand why I didn't get them; had I gotten any one of those projects I wouldn't have gotten and been on 'Glee.' That was a game changer in my life.
AP: Since you're such an avid reader, do you like to read with your son?
Rivera: He's a boy in every sense of the word, but I'll go, 'Do you want to read a book?' and he'll say, 'Yeah,' and he sits down and we'll read a book. He literally has his own favorites. His favorite book is 'Dada' by Jimmy Fallon. It's a great book. We travel with it.