Music Icon Aretha Franklin Has Cancer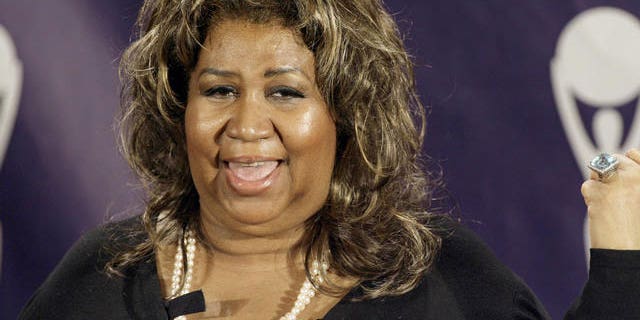 NEWYou can now listen to Fox News articles!
Legendary soul singer Aretha Franklin has been diagnosed with cancer, MyFoxDetroit.com confirmed Wednesday.
Sources close to Franklin, 68, tell reporter Al Allen that they are very concerned for the "Queen of Soul," who underwent surgery for a mystery illness last week.
The National Enquirer reported Wednesday that Franklin has incurable pancreatic cancer, which has a 5-10 percent chance of recovery. The chances would be even lower for someone of Franklin's age and weight, the Enquirer said.
MyFoxDetroit.com was unable to confirm the reports that it is pancreatic cancer.
Friends and family say Franklin, who canceled all appearances through May of next year, is doing "OK."
Her surgery last week was deemed successful, although her exact medical condition was not revealed.
Last Thursday, Franklin released a statement on her illness:
"The surgery was highly successful. God is still in control. I had superb doctors and nurses whom were blessed by all the prayers of the city and the country. God bless you all for your prayers! -- The Queen of Soul, Ms. Aretha Franklin"
It's been a tumultuous several months for the Queen of Soul, whose hits include "(You Make Me Feel Like) A Natural Woman," "Chain of Fools" and her signature song, "Respect."
Her adult son, Eddie, was beaten by three men at a Detroit gas station in September. And a month earlier, she broke ribs in a fall, causing her to miss two free concerts in New York.
Franklin, one of the most honored singers in American history, has won numerous Grammys, the National Medal of Arts, the Presidential Medal of Freedom and has been inducted into the Rock and Roll Hall of Fame.
The Associated Press contributed to this report.