MSNBC, NBC News eerily silent as controversy builds over star Joy Reid's pre-fame blog
MSNBC is remaining stone silent as old blog posts that seem to fly in the face of star Joy Reid's alleged progressive values continue to pile up, one after another.
Two more damaging entries were unearthed Wednesday, as BuzzFeed and Fox News' "Tucker Carlson Tonight" each revealed content that contradicts Reid's emergence as a hero of the liberal #Resistance movement.
BuzzFeed reported that Reid once encouraged her readers to check out "Loose Change," a documentary on a conspiracy theory that alleges the tragic attacks of Sept. 11, 2001, were planned by the United States government. The widely debunked film was co-produced by Info Wars' Alex Jones.
"Even if you're agnostic, or you tend to believe that al-Qaida attacked the World Trade Center and Pentagon and that the government had no warning such a thing could happen, it's worth taking a second look," Reid's blog said of the documentary.
Shortly after the BuzzFeed bombshell was published, "Tucker Carlson Tonight" revealed that Reid used to tout "American First" immigration policies. Carlson revealed that Reid's blog argued that, among other things, native-born Americans, not "low-paid Mexican workers" should rebuild New Orleans, agreed with Lou Dobbs on immigration, and even criticized flying the Mexican flag on U.S. soil.
BuzzFeed and "Tucker Carlson Tonight" both noted that MSNBC didn't bother to respond to a request for comment. MSNBC also did not respond to a request for comment for this report and has not responded to numerous emails regarding Reid.
BuzzFeed followed up on Thursday by unearthing another old post, this time of an image on Reid's blog of Senator John McCain's head photoshopped onto the body of the Virginia Tech shooter. The senator's daughter, "The View" co-host Megan McCain, quickly noticed the report of Reid's old blog and called it "beyond disgusting and disgraceful."
NBCUniversal and parent company Comcast did not immediately respond to a series of questions, including whether or not the company investigated Reid's hacker claims and why MSNBC is ignoring reporters who ask about the blog.
BuzzFeed's Joe Bernstein tweeted, "Neither @MSNBC nor @JoyAnnReid responded to requests for comment, so we don't know whether Reid would attribute these old posts about 9/11 being an inside job to her hacker."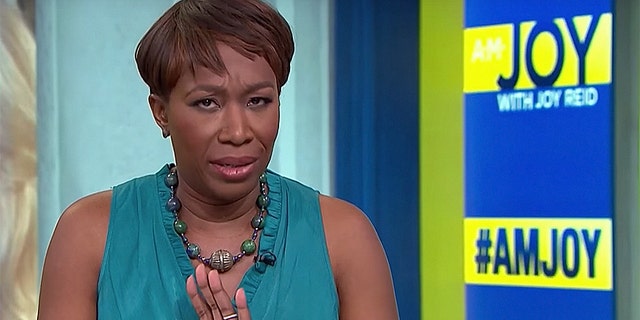 Bernstein followed up, noting that it's "crazy and downright irresponsible" that MSNBC won't address Reid's old blog.
"Since MSNBC and Joy Reid won't address this, we don't know if it may be the work of a hacker," Bernstein wrote when tweeting Thursday's scoop.
In the past, Reid has blamed homophobic slurs and other blog posts that don't coincide with her current image on hackers, even going so far as to report a hacking "crime" to the FBI. Last month, she admitted the old slurs did not appear to be the result of hacking and apologized for comments she claimed not to remember making, as MSNBC stayed mum.
Silence is nothing new for NBC News, as its chairman Andy Lack is reportedly in hot water with Comcast honchos over the negative attention he has brought to the once-proud unit. Lack has not commented publicly on a variety of scandals, including why he refused to hire an outside investigator to determine who knew about disgraced anchor Matt Lauer's sexual misconduct.
Lack insisted on keeping the review in-house, and his NBCUniversal peers eventually deemed NBC News management completely oblivious to Lauer's behavior. NBC News has also stayed mostly quiet regarding why its didn't publish Ronan Farrow's reporting on Harvey Weinstein that went on to win a Pulitzer Prize at The New Yorker and help launch the #MeToo movement.
TV news blogger Scott Jones asked on Wednesday if it's finally "time for MSNBC to pull the plug" on Reid.
"Maybe, it's time [for] MSNBC to wake up and realize that Joy Reid is not the person she is playing on TV," Jones added.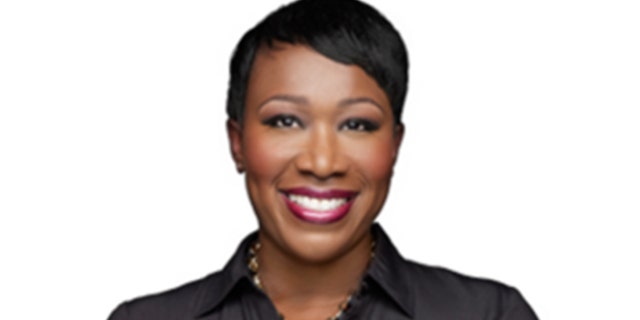 Fox News senior judicial analyst Judge Andrew Napolitano said the MSNBC host "could be in very serious trouble" if she made up the story about hackers planting the anti-gay blog posts resulting in an FBI investigation. Reid could even be charged with obstruction of justice for "diverting the FBI's attention from real crimefighting to fighting a phantom crime," Napolitano said.
MSNBC has not punished Reid and even allowed her to co-host a primetime town hall event on racism earlier this week. The network was scolded for being tone deaf when it brought Reid in to discuss a racist tweet that Roseanne Barr recently sent about former Obama aide Valerie Jarrett. Seemingly unaware of the irony, Andrea Mitchell asked, "What do you have to do on social media to get fired from a top rated show on an American broadcast network?"
It's been a rough six months for Reid, as comments dug up by a Twitter user and published by Mediaite in December showed that she wrote numerous offensive jokes and comments several years ago about gay people on her old blog, "The Reid Report."
When a new raft of offensive comments surfaced ‒ about some lesbians' short haircuts and her objections to seeing men kiss men, among other homophobic remarks ‒ Reid originally claimed she'd been hacked, and MSNBC circulated a much-panned statement from a computer hacking "expert" which sought to make that case. Reid's old blog also took shots at her current colleague Rachel Maddow, who is MSNBC's biggest star and cash cow.
In April, Reid got emotional on the air when her hacking claim fell apart and admitted it seemed unlikely she was hacked, but claimed that she didn't recall making the offensive remarks, for which she apologized anyway.
"I genuinely do not believe I wrote those hateful things," Reid told her viewers, adding, "The person I am now is not the person I was then."
The left has started to turn on Reid, as several mainstream reporters have criticized MSNBC over the situation and questioned the network's silence. Outspoken liberal actress Susan Sarandon recently tweeted a HuffPost article headlined, "Joy Reid's Defenders Praise Her Apology — But Ignore Her Apparent Cover-Up."
"The bizarre allegations have raised questions about Reid's honesty and integrity," Washington Post media reporter Paul Farhi wrote on Wednesday.
Reid's personal attorney did not respond to a request for comment.
"Tucker Carlson Tonight" producer Alex Pfeiffer contributed to this report.