MSNBC, CNN blur journalism ethics lines with 'irresponsible' Sam Nunberg 'scandal porn' interviews
Liberal news organizations feasted Monday on Sam Nunberg, a clearly distressed, possibly drunk bit player from the early days of the Trump campaign, as multiple interviews went off the rails and media members took advantage of a clearly fragile man.
"This is one of the reasons America hates the media," Axios' Mike Allen wrote. "Our entire industry lit itself on fire because a troubled Trump hanger-on made an ass of himself — live."
Nunberg, who was fired by the Trump campaign back in 2015, made numerous appearances throughout the day on both CNN and MSNBC in which he claimed he wouldn't cooperate with a subpoena sent by Robert Mueller's office. During the media blitz, Nunberg was allowed to spew distasteful and insensitive remarks about Press Secretary Sarah Sanders, accuse Trump surrogates of extramarital affairs and even refer to Trump as an "idiot."
Allen called it "awful scandal porn" and pointed out that one of Nunberg's friends is "furious" because the former Trump aide was being taken advantage of by an assortment of cable news anchors.
The Society of Professional Journalists ethics chair Andrew Seaman penned a blog entry about the situation and said it's "complicated" but "it may have been best and more responsible to tape an interview with Nunberg instead of airing it on live television."
"In many cases -- including this one, I think journalists can do better," he said.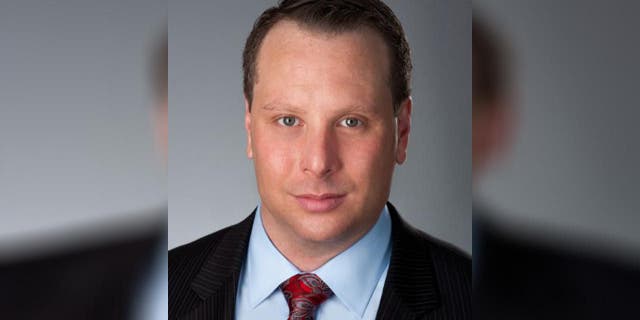 Nunberg's wild day kicked off when he called into MSNBC to chat with Katy Tur, who allowed him to embarrass himself for an extended period without wrapping the phone interview. Instead, Tur allowed the combative interview to linger uncomfortably as she attempted to find a smoking gun regarding alleged collusion between the Trump campaign and Russia.
Media analyst and journalism ethics guru Jeffrey McCall told Fox News that Nunberg's appearances on cable news channels "might have made for sensational and dramatic television," but they were "not helpful in terms of providing viewers with information of substance" and "causes credibility problems" for networks that went all-in on a questionable source.
"Producers should have simply done a recorded interview with Nunberg and then taken the time to sort things out in the edit room to determine if his comments could really add anything to the story," McCall said. "Instead, the producers sought the excitement of live television and this is the result."
The Daily Beast reported that "several" friends of Nunberg were concerned that he had been drinking "prior to dialing in to MSNBC and CNN."
Nunberg went on to speak with NY1's Josh Robin, MSNBC's Ari Melber, CNN's Gloria Borger and CNN's Jake Tapper before CNN's Erin Burnett finally had a come-to-Jesus moment. On live TV, Burnett told viewers that she smelled alcohol on Nunberg's breath and that White House officials have speculated that he was drinking or "on drugs" during the chaotic media appearances.
"I haven't had a drink," Nunberg replied. "Anti-depressants, is that OK?"
While MSNBC essentially sat back and enjoyed the show, CNN's Burnett at least confronted Nunberg with the fact that he smelled like alcohol. But that didn't stop viewers from ripping Jeff Zucker's network for the "irresponsible" interview.
Shareblue media's Oliver Willis tweeted, "This is extremely irresponsible from CNN and Burnett… What news value is there now in having a drunk or drugged person on air on national TV like this? None."
Political consultant Philippe Reines said Burnett should have ended the interview and predicted that Trump and the GOP will eventually mock CNN for the stunt, "They admit they put drunks on. Drunk News!"
Ironically, CNN's self-appointed ombudsman to the world Brian Stelter pondered in his "Reliable Sources" newsletter whether or not it was ethical to put Nunberg on television.
"If your source seems drunk or drugged or just plain out of his mind, what is your responsibility?" he asked.
"Regardless of whether Nunberg might have been under the influence, his comments didn't have to be aired live and should have been scrutinized more carefully before dissemination," McCall said. "This episode gives fuel to the narrative that some news outlets are so determined to churn the Trump-Russia story that they will put a fringe source on live television in the hopes that it somehow can be a newsy scoop.
"Nobody knows how credible Nunberg really is, but this kind of news broadcasting no doubt causes credibility problems for the channels that went all-in on a questionable source," he added.
CNN and MSNBC did not respond to separate requests for comment.