Motley Crue calling it quits, planning huge farewell tour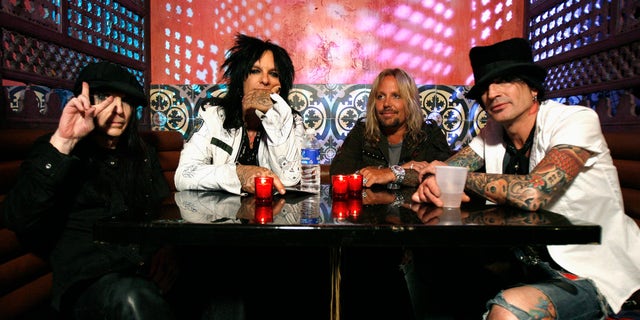 The heavy metal band Motley Crue is done rocking together.
The band, who has been together for 33 years, announced on Tuesday that they are retiring, but they will do a massive farewell tour first.
Vince Neil, Nikki Sixx, Tommy Lee and Mick Mars made the announcement at a heavily promoted press conference on Tuesday afternoon.
"We just want to go out on top. Leave a legacy behind," Neil said, according to band's verified Twitter account, which posted constant updates from the event. "We won't be doing any more concerts after this. This is the final tour."
Sixx added, "This is a huge celebration for us. It's going to be a really fantastic tour."
They have more than 60 tour dates planned, so it will be a drawn-out goodbye to the band that brought us hits like "Girls Girls Girls" and "Shout at the Devil."
Motley Crue first got together in 1981, and they became internationally famous a few years later with the rise of MTV.
They released nine studio albums during their time together and recent reports have stated that their tenth album will be released in 2014.