Mother Details Model Lauren Scruggs' 'Marathon' Recovery From Plane Propeller Accident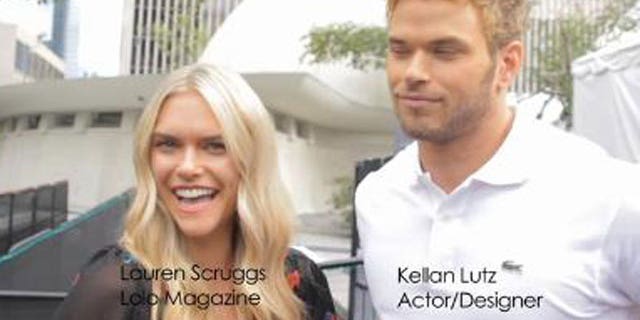 NEWYou can now listen to Fox News articles!
Model and fashion site editor Lauren Scruggs was severely injured when she walked into a small plane's propeller on December 5 after a night scouting Christmas decorations in her native Texas.
Scruggs, 23, had her left hand severed, and later ended up losing her left eye. She also suffered severe facial and brain injuries.
On Wedenesday, her mother Cheryl Scruggs shed light on Scruggs' excruciating recovery in an open letter she wrote on CaringBridge.com, a web site that allows donations to Scruggs' recovery fund.
"As I think through the last several days, my heart is a bit heavy today," Cheryl Scruggs wrote. "The last three weeks, we all have been running on adrenaline, and now some of the reality is hitting. Now that the excitement of Christmas is over, we are continuing the marathon of recovery, constantly being reminded that this is not a sprint, but a MARATHON ... a long rode for Lauren, and us, as her family."
VIDEO: Can Scruggs Twins Share Pain?
"Our lives have changed, and a new reality is upon us," she continued. "Lo has lost her left hand, a major part of her, that produced her articles and magazine by typing, researching and communicating on her computer. She is relearning how to compensate and figure out how she will function in this new reality. Losing her hand changes the way she dresses herself, opens her make-up containers (now with her teeth and right hand), and even making her bed, a new type of task.
"She has lost her left eye, which now puts her in a place with no depth perception, making even walking up and down steps a hard thing to do, which makes walking through a room without running into something, a challenge."
She also said her daughter had much work in front of her to regain her brain function.

"Lo had a brain injury, which requires working hard at cognitive skills and regaining full use of her brain function," she said. "We trust Jesus, but, being human, this is hard ... very very hard. Life stopped as we knew it, and changed over night."
Scruggs began walking on her own for the first time two weeks ago. She has been in intensive rehab at Parkland Hospital in Dallas. A held Tuesday night in her hometown of Plano, Texas raised $10,000 to go toward Scruggs' medical bills.