Morgan Spurlock, director of 'Super Size Me,' admits to sexual misconduct in blog post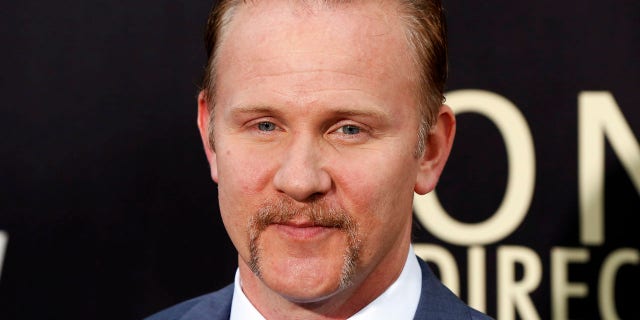 NEWYou can now listen to Fox News articles!
Morgan Spurlock, best known for directing the 2004 documentary "Super Size Me," took to social media Wednesday to declare that he is "part of the problem," writing that he was accused of rape in college and cheated on his wives.
The letter was published on the social media site Twit Longer and shared by Spurlock's Twitter account. The letter read that Spurlock was inspired to come forward in light of all the recent harassment allegations in the media.
"I wonder, 'When will they come for me?'" he wrote.
He pointed to a one-night-stand while in college. He wrote that they were both drunk and wrote, "She said she didn't want to have sex, so we laid together, and talked, and kissed, and laughed, and then we started having sex."
He wrote that the woman began to cry and he comforted her.
"I believed she was feeling better," he wrote. "She believed she was raped."
He mentioned that he once paid off an employee whom he would refer to as "hot pants," and was "unfaithful to every wife and girlfriend I have ever had."
"The only individual I have control over is me," he concluded. "So starting today, I'm going to be more honest with you and myself. I'm going to lay it all out in the open. Maybe that will be a start. Who knows. But I do know I've talked enough in my life ... I'm finally ready to listen."
He later tweeted that he is "seeking help."
USA Today reported that Spurlock recently sold a sequel to "Super Size Me" to YouTube for $3.5 million.
The original film examined the effects of fast food on human health as Spurlock ate nothing but hamburgers, fries and the like for an entire month.