Morgan Freeman accuses CNN of 'journalistic malpractice' and demands retraction of harassment report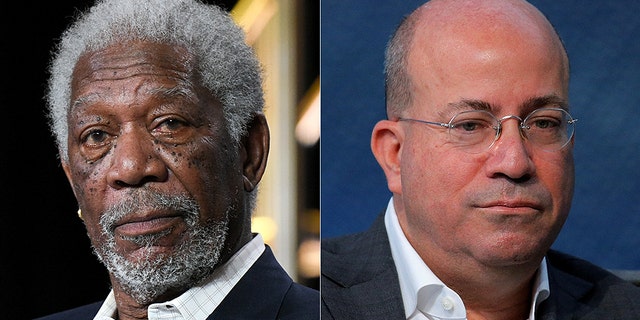 NEWYou can now listen to Fox News articles!
An attorney representing Morgan Freeman sent a letter Tuesday to CNN Worldwide President Jeff Zucker accusing CNN of "journalistic malpractice" and demanding an apology after the network published a detailed report that accused the iconic actor of sexual misconduct.
The CNN article's co-author and sole accuser who went on the record, Chloe Melas, alleged that Freeman, 80, harassed her when she interviewed him for CNN at a press junket for the movie "Going in Style." Freeman has denied sexual wrongdoing but admitted to making some people feel uncomfortable throughout his career.
Attorney Robert M. Schwartz of Irell & Manella is now accusing CNN of defaming his star client.
CNN said in a statement, "The unfounded accusations made by Mr. Freeman's lawyer are disappointing and are difficult to reconcile with Mr. Freeman's own public statements in the aftermath of the story. CNN stands by its reporting and will respond forcefully to any attempt by Mr. Freeman or his representatives to intimidate us from covering this important public issue."
Schwartz's letter, which has been obtained by Fox News, states that "if CNN has any decency, or any allegiance to journalistic integrity, it will immediate retract the article and issue a public apology to Mr. Freeman."
Eight women told CNN that Freeman made suggestive comments about their appearance and inappropriately touched them in an article that was published on Thursday.
"Given that Mr. Freeman is a world-renowned actor, and that the article sought to associate him with Hollywood actors and executives who have used their positions to trade sex for career advancement, it will come as no surprise to you that CNN's article attracted explosive attention in newspapers and websites throughout the world," Schwartz wrote. "But no one who read CNN's article about Mr. Freeman was told that it was the product of malicious intent, falsehoods, slight-of-hand, an absence of editorial control, and journalistic malpractice."
Schwartz then claimed that Melas "had no reasonable basis to have interpreted what Mr. Freeman said or did at the 'Going In Style' interview last year as having been directed at her or as any form of harassment" and wrote that videotape evidence will prove his client was not harassing her.
Freeman's attorney also claims that a second victim has said CNN "misrepresented" her comments and a third victim told CNN that Freeman never harassed her.
"Melas baited and prodded supposed 'witnesses' to say bad things about Mr. Freeman and tried to get them to confirm her bias against him. Thus, no reader of the article can have any confidence that any of the anonymous sources, which make up the balance of CNN's article, can be relied upon at all," Schwartz wrote. "Based on those facts, and the additional information presented below, it is clear that CNN has defamed Mr. Freeman."
Schwartz wrote that CNN has "inflicted serious injury" on Freeman's reputation and career and needs to "immediately" issue and apology and retract the story.
Melas, who was pregnant at the time of her alleged encounter, said upon meeting Freeman he looked her up and down and said, "Boy do I wish I was there." The remark was caught on camera but the tape was not rolling when she said Freeman allegedly also told her, "You are ripe."
Freeman's attorney said the actor was referring to something one of his co-stars had said at the press junket, unrelated to Melas.
Following the CNN report, Freeman was dropped by VISA as a spokesperson, and Vancouver's transit system, TransLink, said they were "pausing" the actor's "voice announcements as part of a VISA ad campaign on the transit system," Deadline reported.
"The problem with Ms. Melas' account, which infected everything that she and CNN thereafter did, is that her version of the interview is false. It is based on her imagining that Mr. Freeman had said or done anything to harass her. However, there is substantial evidence that Ms. Melas imagined an incident, or exaggerated a non-malicious remark wildly out of proportion to reality, to give her a basis to go after Mr. Freeman and cause him the grave harm that CNN's story has inflicted," Schwartz wrote. "Melas nonetheless made a conscious decision to treat Mr. Freeman's comment as a form of sexual harassment, and then set out on a crusade to vilify him."
Schwartz went on to call CNN's reporting a "scandal-mongering hit piece" that was approached with "reckless disregard for the truth and with a malicious intent to harm Mr. Freeman." The attorney wrote that CNN should not have allowed Melas to work on the story because she lacks "impartiality and objectivity" after accusing the actor of harassment herself.
"If CNN were committed to impartial reporting about Mr. Freeman, on a topic of extreme sensitivity and with the potential to destroy him, CNN should not have allowed that breakdown to occur. But CNN did," he wrote.
Fox News' Sasha Savitsky contributed to this report.