Moms group: New CBS show 'Angel From Hell' mocks Christianity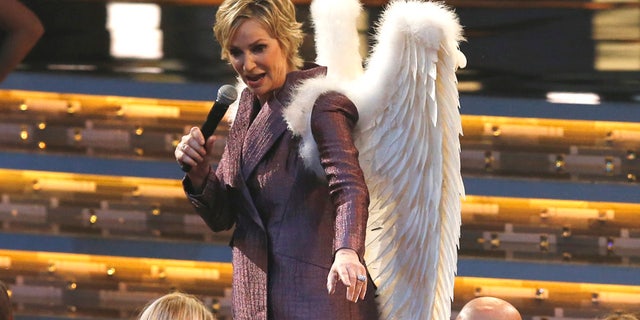 CBS' new show "Angel from Hell" starring Jane Lynch tells the story of a "not so good" guardian angel, and has some concerned moms arguing the show portrays Christianity "in a negative light."
The group One Million Moms has issued a call for a boycott, saying there are scenes in the show in which an angel hides alcohol in children's clothes, drinks out of a flask, and uses provocative language.
The show is yet "another attempt to distort the truth about people's faith," the group said, and they're urging people wh oagree with them to contact the show's sponsors about its "blasphemous content."
According to their website, the advertiser Sleep Number was listening, and has pulled their sponsorship and will not run any new ads during the program.
Dan Gainor, VP of business and culture for the Media Research Center, tells FOX411 the show is nothing new for Hollywood.
"This is just the latest volley in Hollywood's war against faith," Gainor said. "Rather than simply deny the divine, 'Angel From Hell' seeks to denigrate it. They picked 'Glee' veteran Jane Lynch, who hates conservatives, to portray a disgustingly foul and perverted 'angel.'"
Gainor compared "Angel from Hell" to a new show coming to Fox, "Lucifer", whose main character is the devil.
"With the arrival of the show 'Lucifer,' where the devil is portrayed as suave good guy, this is just the Left Coast's latest attack on religious faith," Gainor explained.
Not everyone agrees. Pop culture expert Lisa Durden, notes it is not a kids show as it airs at 9:30pm, and thinks One Million Moms is barking up the wrong tree.
"The title pretty much gives away the premise of the show, it's called, 'Angel From Hell'," she said. "So did they think the angel was gonna be angelic? No! I would guess if the angel isn't from heaven, it's probably a miscreant. This is the case of moms gone wild -- running down the football court with a tennis racket."
The premiere episode of "Angel from Hell," which got so-so reviews, brought in 8 million viewers, dropping to 6.99 million in Week 2.
Requests for comment from CBS and One Million Moms were not returned.