Molly Ringwald: 'I have had plenty of Harveys of my own over the years'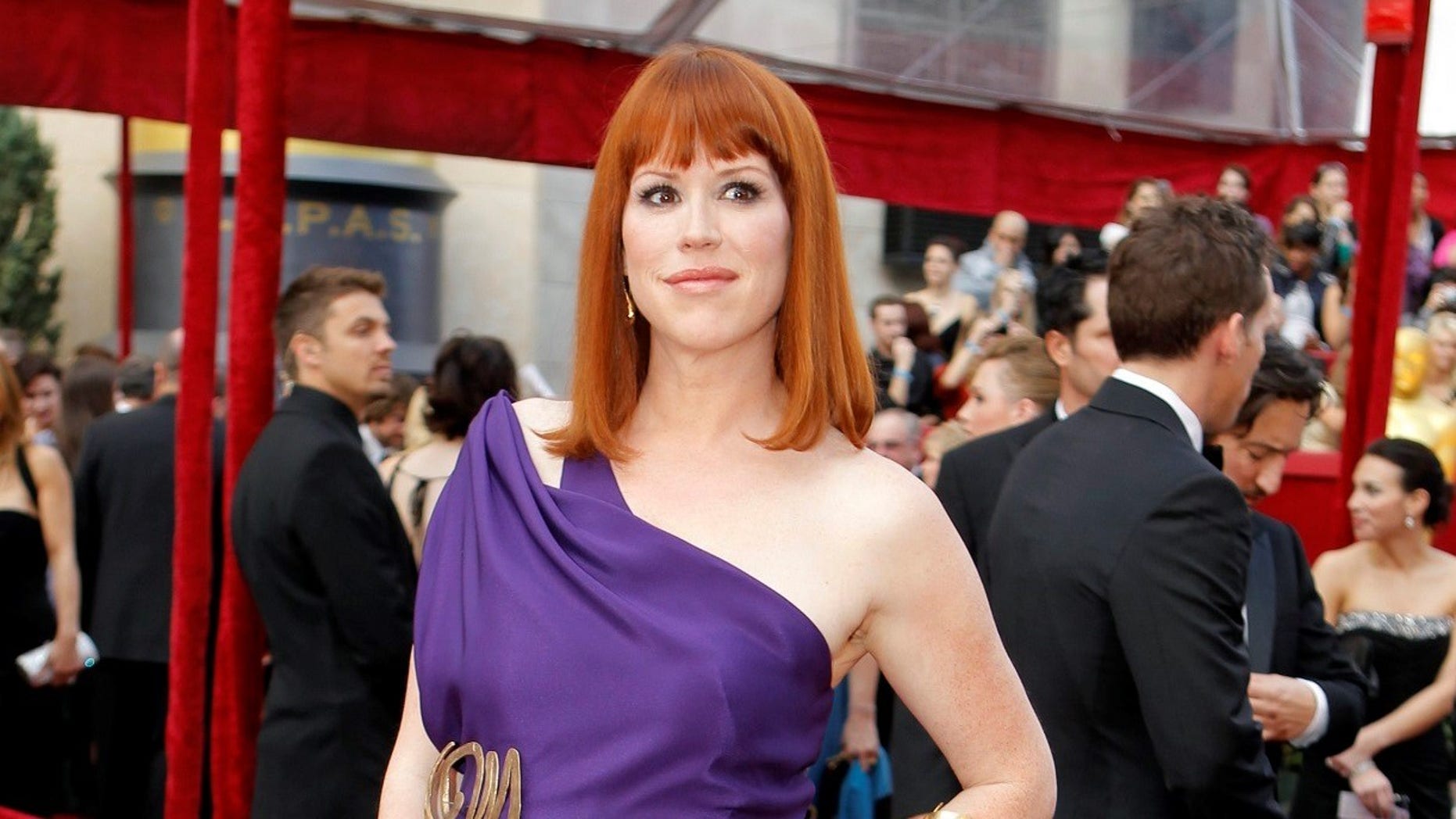 Molly Ringwald detailed on Tuesday her encounters with Harvey Weinstein and the "plenty of Harveys" that have sexually harassed and assaulted her since she started her acting career as a teenager.
In a column titled "All The Other Harvey Weinsteins" published in The New Yorker, Ringwald revealed the sexual harassments and assault she endured in Hollywood was "enough to feel a sickening shock of recognition."
"When I was 13, a 50-year-old crew member told me that he would teach me to dance, and then proceeded to push against me with an erection. When I was 14, a married film director stuck his tongue in my mouth on set," the actress recalled.
She added, "At a time when I was trying to figure out what it meant to become a sexually viable young woman, at every turn some older guy tried to help speed up the process."
REESE WITHERSPOON REVEALS DIRECTOR SEXUALLY ASSAULTED HER AT AGE 16
Ringwald said the harassment continued into her 20s, when she was forced to put a dog collar on during an audition. She noted it was the closest she's come to having an "out-of-body experience" and cried in the parking lot. Ringwald credited her "protective parents" for keeping her grounded despite the horrific experiences during the early years of her career. Shortly after the "dog collar" audition, Ringwald moved to Paris.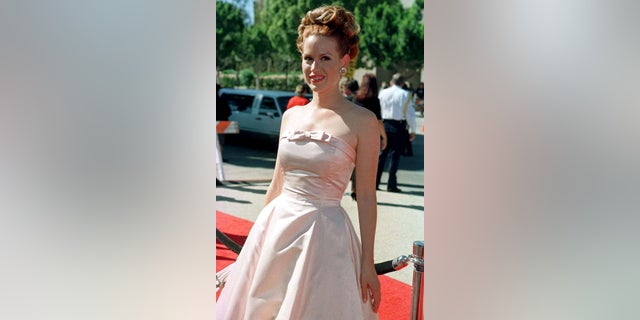 But even abroad, she couldn't escape the harassment. In an article with Movieline, Jeffrey Katzenberg, is quoted saying: "I wouldn't know [Molly Ringwald] if she sat on my face."
Katzenberg told The Hollywood Reporter in a statement on Tuesday that he was "deeply, deeply sorry" and the quote is "horrifying, mortifying and embarrassing" to him. A spokeswoman for Katzenberg told Fox News Katzenberg never said the quote Ringwald referenced in the article and never conducted an interview with Movieline.
"That Molly Ringwald had to read those words attributed to me and believe I said them is horrifying, mortifying and embarrassing to me. Anyone who knows me now or back then knows I do not use language like that as a matter of course, or tolerate it," Katzenberg said.
"Ms. Ringwald, 22 years too late, I am deeply, deeply sorry," he said.
JENNIFER LAWRENCE: I WAS PLACED IN 'NUDE LINEUP,' TOLD TO LOSE WEIGHT
"Stories like these have never been taken seriously."
The "Breakfast Club" actress said Weinstein never sexually abused her, as others have claimed, but she thought he was "volatile" during their encounter when she was 20 years old.
"When we began filming, in France, I was warned about the producer [Weinstein], but I had never heard of him and had no reason to fear him," Ringwald wrote. "The feeling on the set was that he and his brother Bob were becoming powerful and were difficult to work with, and that it was inadvisable to cross them."
Ringwald said she, Weinstein, and her British coworkers went to dinner where the movie mogul made a crude joke.
"There was a tense, awkward moment when Harvey became testy toward our British co-workers and accused them of thinking of us Americans as just the 'little guys in the colonies,'" Ringwald recalled.
"It was sort of meant as a joke, I suppose, but it made everyone cringe, and all I could think was that the guy was volatile," she said, adding that she now feels "lucky" to not have been harassed or assaulted by Weinstein.
Ringwald also described working with Weinstein on a film he eventually renamed "Strike it Rich" that "tanked" in theaters. She ended up suing the producer for failing to pay her the percentage she earned in the film.
The actress added she never told her stories of dealing with harassment in the entertainment industry because they "have never been taken seriously."
"I never talked about these things publicly because, as a woman, it has always felt like I may as well have been talking about the weather," she said.
Ringwald said she hopes after the Weinstein scandal Hollywood will "enact real change, change that would allow women of all ages and ethnicities the freedom to tell their stories — to write them and direct them and trust that people care."