'Mob Wives' star Big Ang would 'rather be alone' than with husband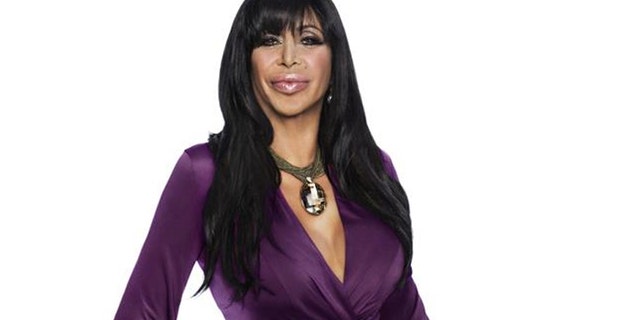 Big Ang and her husband of six years, Neil Murphy, have called it quits.
"I felt he never stepped up to the plate, so I was done with it," the 55-year-old reality star revealed on the "The Dr. Oz Show" on Tuesday. "I feel now it's too late, bye, I rather be by myself."
"I been taking care of everything since I been married to him. I don't need it. So, I rather be alone. And I've, that's what I did."
Although Murphy hasn't publicly addressed the split, he did share a photo with his grandchild saying, "Me and my baby only thing making me smile these days want to tell everyone thanks for all the love."
The reality star and the sanitation worker met at a bar and let cameras into their Staten Island home on Season 4 of "Celebrity Wife Swap."
In 2015, Big Ang, whose real name is Angela Raiola, underwent two 10-hour surgeries to remove tumors from both the left and right sides of her throat and was declared cancer-free. Then in January, she was diagnosed with stage 4 brain and lung cancer.
Doctors have given the "Mob Wives" fixture a 30 percent chance of survival.
"I look at my kids and my grandchildren and I know how much they need me," she told Dr. Oz. Big Ang is the mother of two and grandmother of six.
"Sometimes I feel I'm gonna be fine, and sometimes I just don't think I am," she said, noting she often feels depressed.
Big Ang's family has joined her fight against the disease. Her sister Janine Detore set up a GoFundMe page on Feb. 2 asking for donations to pay for cannabis oil, which helps treat pain. To date, they've received $45,000 in donations.
Doctors have now changed their treatment approach and are working to boost her immune system.
This article originally appeared in the New York Post's Page Six.
Four4Four: Can Human Barbie invasion be stopped?