MMA fighter War Machine charged with more felonies after arrest for allegedly beating porn star Christy Mack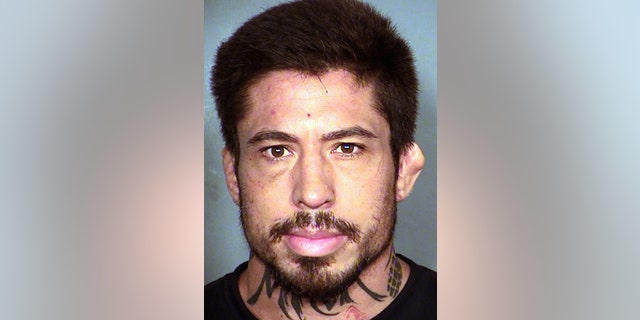 A mixed martial arts fighter known as War Machine faces more felony charges after he was arrested on allegations he badly beat his ex-girlfriend before fleeing to California.
The man born John Paul Koppenhaver was arrested last month after his ex-girlfriend, adult film actress Christy Mack, posted photos of herself on Twitter showing bruises and cuts to her face and legs.
The 32-year-old Koppenhaver was arrested Aug. 15 in the Los Angeles suburb of Simi Valley, a week after an alleged attack on Aug. 8 at Mack's Las Vegas home.
On Wednesday, prosecutors charged Koppenhaver with additional felonies including kidnapping and assault and accused him of attacking Mack multiple times over 15 months.
Koppenhaver spoke in Las Vegas Justice Court on Wednesday only to acknowledge the charges against him.