'Mister Rogers' was 'upset' at the direction children's media was going in his later years, pal claims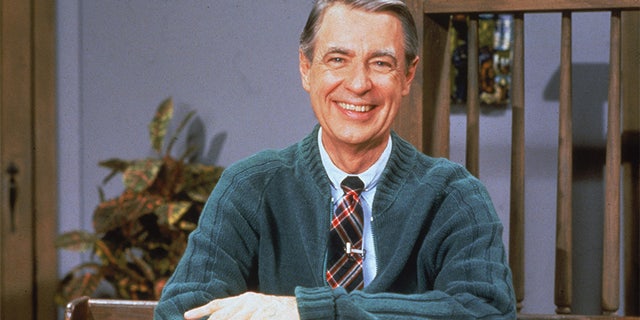 There was one man Angela Santomero was anxious to meet for as long as she can remember — Fred Rogers.
Santomero, who would go on to co-create "Blue's Clues" and other TV hits aimed at children, first met the beloved host of "Mister Rogers' Neighborhood" in 1991 when she was just out of college.
He was participating at a speaking engagement and she felt it was her only chance to meet the star.
"I waited in line at an event he was speaking at for hours like a geek," said Santomero, who recently published "Preschool Clues: Raising Smart, Inspired, and Engaged Kids in a Screen-Filled World."
"He sat on the stage with me for 20 minutes and we just chatted," Santomero recalled. "He just kept motivating me to pursue my dreams. I don't know if he ever really remembered that, but it had a big impact on me."
As luck would have it, Santomero would encounter Rogers again in the mid-90s, when he was receiving an award at the University of Pennsylvania.
"I got to sit at his table," gushed Santomero. "I couldn't eat. It was like Bruce Springsteen was at the table. I couldn't do anything. I was just enamored. I just told him in my New York fast-talk how much he made a difference for me and how I hoped to do the same with children.
"He just looked at me and paused for a really long time. Then he said, 'What's your name?' Then we started over. And that's how a friendship began."
Santomero revealed to Rogers how she wanted to make a difference in the lives of children through education. Rogers, who captivated young viewers with songs, stories and heartfelt advice, starred in "Mister Rogers' Neighborhood" from 1968 until 2001.
And he was eager to share what he learned along the way. He invited Santomero to the set of his series and the pair exchanged ideas.
And Santomero stressed Rogers and his signature cardigans were the real deal.
"I always saw him as a teacher, someone who had something to say," she explained. "Just watching him talk to me as an adult, but in that same respectful way… He was just the person I was hoping he would be. He was funny… but he was that soft-spoken, kind person. Everyone will tell these same stories, how soft-spoken he was and talked to you very much like you were the only person in the room."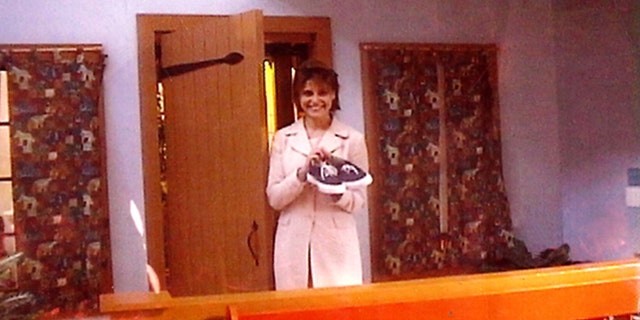 The pair bonded over their thoughts concerning children's television in the late '90s. And Rogers, who enjoyed lasting success educating and entertaining children, had the future on his mind.
"He had always said he would love to do animation because… he wanted something to live on when he stopped doing on-camera [work]," said Santomero. "He felt media was influential for children and he was using it for good. He was a little upset about how it had lost his way and the direction it was going… He always saw media as an avenue to reach as many people as possible. And in that sense, he was such a forward-thinker."
Santomero was soon given the chance to prove herself. In 1996, she co-created "Blue's Clues" for Nickelodeon. The animated series told the tale of Blue, a puppy who finds clues with her paw prints. Her pal Steve then invited viewers to solve these little mysteries. It aired from 1996 until 2007.
Rogers also gave "Blue's Clues" his stamp of approval.
"['Blue's Clues'] came from the idea that Nickelodeon wanted to do a game show for preschoolers," said Santomero. "People were talking about what interactive TV would look like.
"And we just did it… It was based in child development in terms of getting yourself ready for kindergarten. I talked to [Fred Rogers] about how I learned the importance of making preschool television from the research I read on… He liked 'Blue's Clues.' He saw the child development theory in terms of what we were trying to do."
Santomero credited the show's host Steve Burns for helping to bring "Blue's Clues" to life. He appeared in the show from 1996 to 2003. Donovan Patton would go on to replace Burns.
Santomero, who helped find Burns for the iconic role, said she remains close with the now-44-year-old actor.
"He still is a friend. He was an amazingly talented 21-year-old who came in and thought he was auditioning for a voice-over commercial. And his affinity to look at the camera and make you feel like he can see you was uncanny. To this day, it's not an easy job to do. To make you believe you're inside an animated world? It's not easy. Do we stay in touch? Are you kidding? Of course! We became a family."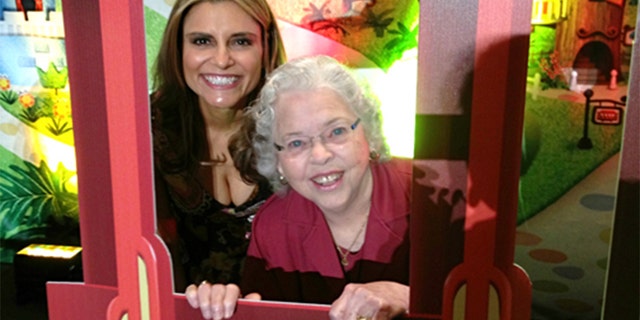 But Santomero, along with the world, endured a major heartbreak when Rogers died in 2003 at age 74 from stomach cancer.
Santomero said she keeps in touch with his widow Joanne Rogers. The couple married in 1952 and were together until his death.
"She is that warm, grandmother presence who's so positive, smart and sweet," she gushed. "We meet for dinner every time I get to Pittsburgh… She is so spunky, sharp and hysterically funny. I know Fred was so funny, but she has this unfiltered way of speaking that is just awesome. And she has an opinion about a lot of things. She is on the mark about everything."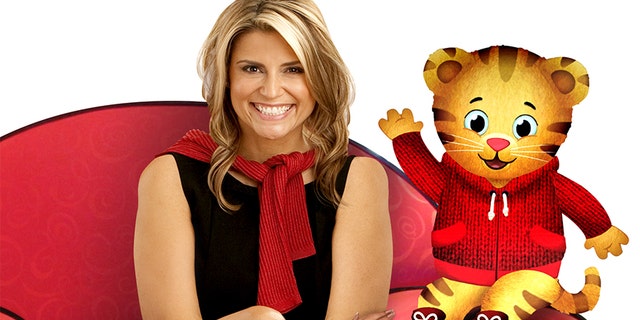 Rogers' diehard fan is still determined just as ever to keep his legacy alive. As a creator, executive producer and writer for award-winning kids and family content brands, Santomero has unveiled shows like PBS' "Daniel Tiger's Neighborhood" and "Super Why!" as well as Amazon's "Creative Galaxy" and "Wishenproof." She has also earned over 25 Emmy nominations and numerous Parents' Choice Gold Awards, among others.
"I want us to have a national conversation about media and be critical viewers of it," she said. "We can use screens as a tool for parents. We can use it as a conversation tool for hard topics… I want to create projects that are filled with love and will make you better off for watching."