Miss America Preliminary Sponsor Resigns After Gay Porn Revelations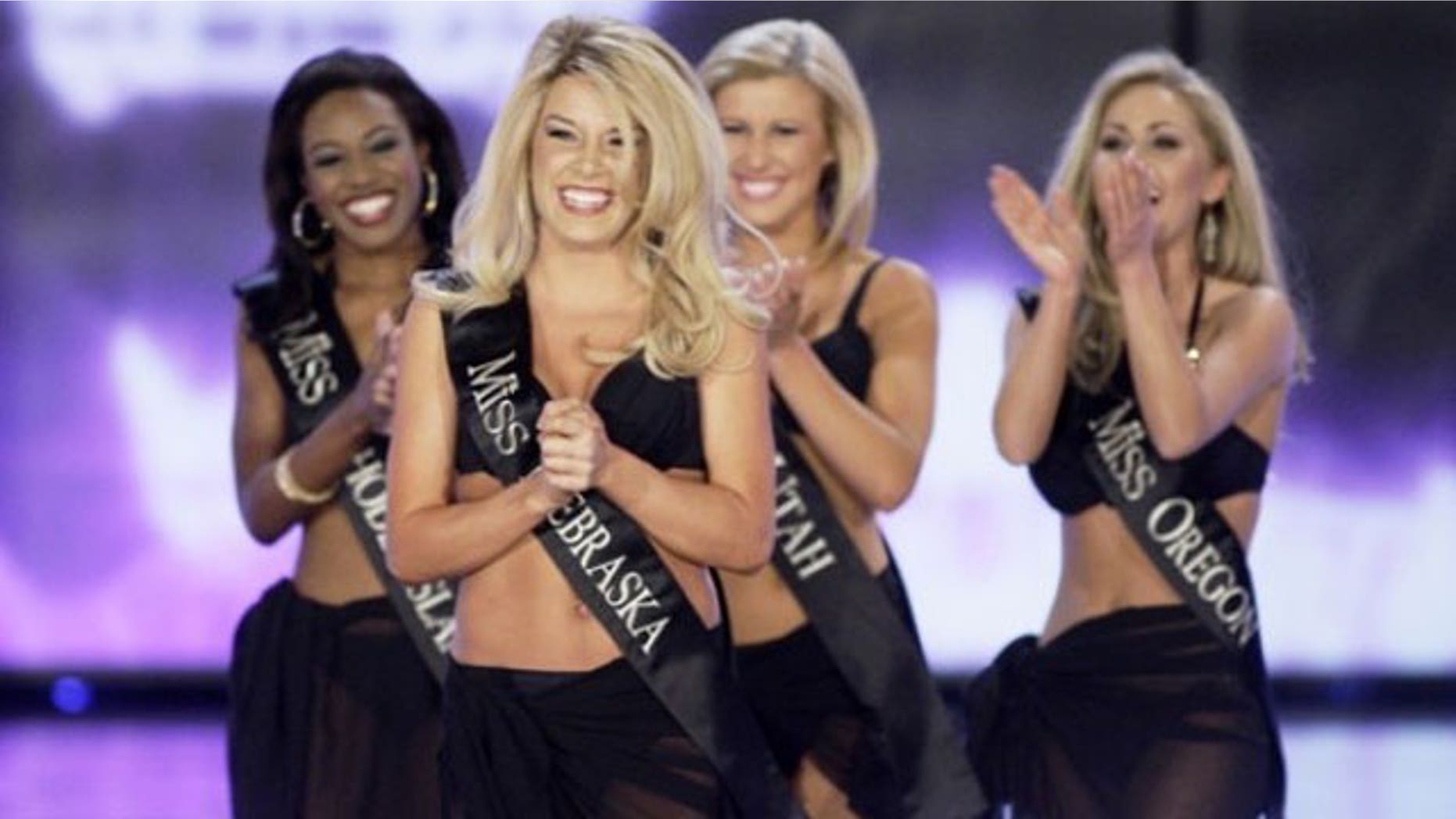 An official feeder pageant to the 90-year-old Miss America pageant had a major sponsor involved in gay porn.
Until yesterday.
Ric Alonso and his partner of 21 years, Ernie Koneck, have both been both prominent power players in the Southern California Scholarship Association — an incorporated not-for-profit association — which produces the Miss Hollywood pageant, an official preliminary to Miss California, and a feeder to Miss America.
Miss Nebraska Wins 2011 Miss America Pageant.
Alonso is listed as the first "major sponsor" for 2011 scholarship donations, while partner Koneck has been the pageantry point of contact and is featured in photographs alongside the smiling young sashed pageant contestants.
Miss America Blasts Newsweek Over Michelle Bachmann Cover.
However, on Tuesday the entertainment website Radaronline.com exposed Alonso as a moonlighting gay porn star and producer "Jake Cruise" who also owns three hardcore adult websites. Alonso promotes his pseudo-character on one of his X-rated film sites, stating "My movies are not your typical gay porn. I'm in a lot of the movies," the site reports.
Following the revelation, Koneck announced his resignation Tuesday as Executive Director of the Southern California Scholarship Association, and said Alonso was in no way involved in the Miss Hollywood pageant, other than to provide scholarship funding.
"Ric has been involved in the pageant only financially. He's not involved in the running of the pageant in any way. Likewise, my involvement in Ric's business is strictly administrative and financial. I am CFO and handle accounting, finance, human resources, etc. Also, the Southern California Scholarship Association is not a nonprofit corporation, nor has it ever been presented as such. It is an unincorporated association that does not make a profit or remunerate anyone involved in the pageant in any way," Koneck told FOX411's Pop Tarts column. "All funds raised are used for pageant scholarships, pageant production expenses and expenses related to preparing our titleholders for state competition. Effective today, I have resigned from the Miss California Organization and the Southern California Scholarship Association."
So is the financial association, even at a local level, between the well-respected Miss America pageant and an X-rated gay porn business a conflict of interest?
"Young girls across the country have looked up to Miss America for decades. Any connection the organization has with the porn industry, even financially, will prove dire effects going forward. It would be a huge mistake for any groups under the Miss America umbrella to continue dealings with these sort of individuals," commented beauty pageant and Hollywood publicist, Angie Meyer. "Links to pornography run afoul to the principles the pageant was founded upon."
Yet not everyone sees it as a problem.
"The production of pornography is legal in the United States. There is no reason Ric Alonso's money should be considered dirty or inappropriate for funding a beauty contest or any other business venture," said pop culture/media expert Jenn Hoffman. "To single out porn would hypocritical; especially considering statistics say an estimated 70 percent of men and 30 percent of women look at it nearly every single day. That makes pornography more popular than smoking, drinking – or even the Miss America pageant!"