Miss America Kira Kazantsev on Her Win, Her Platform, and Her Interesting Talent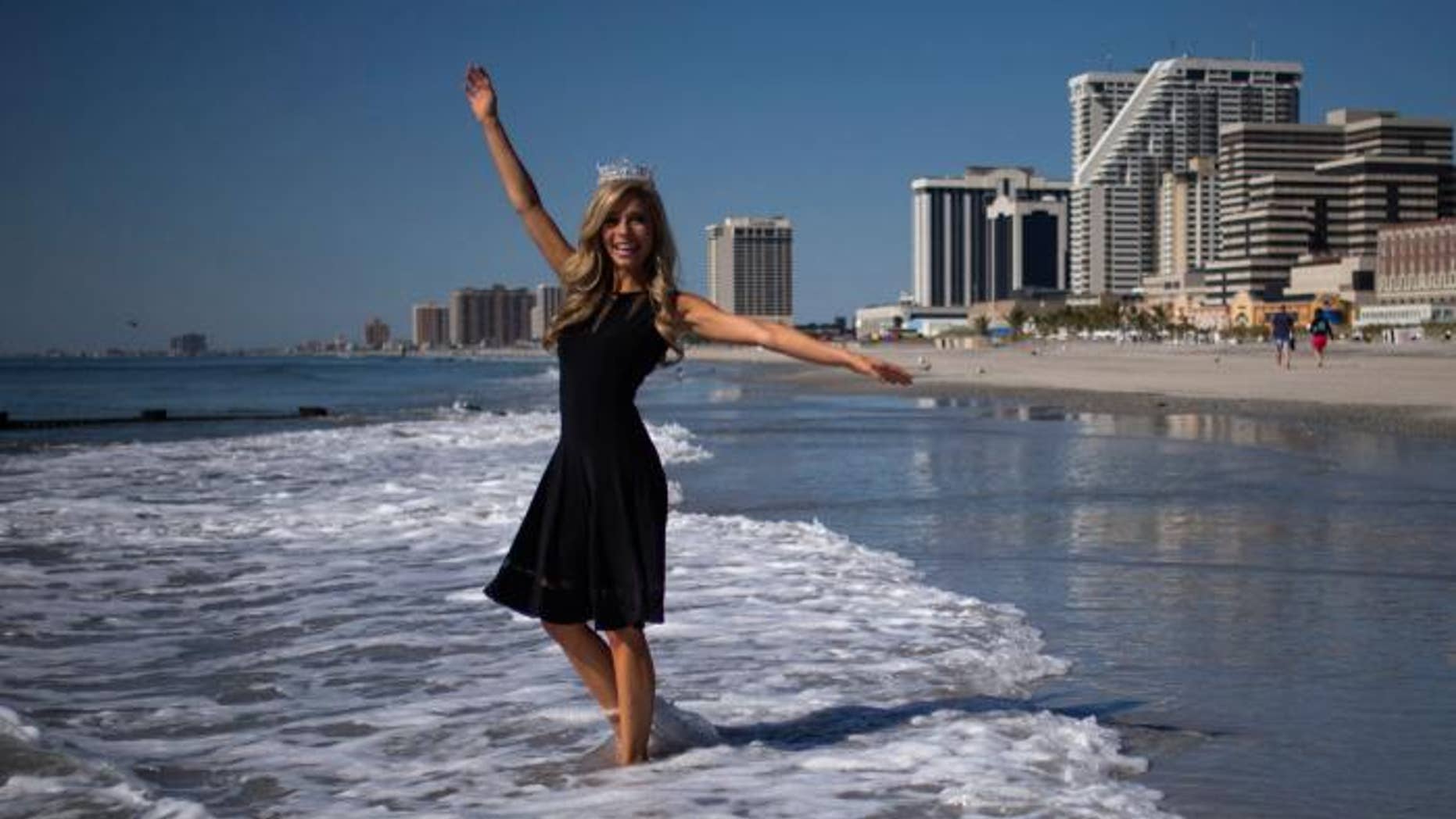 Most girls dream of competing in pageants and beating out thousands of girls in hopes of becoming Miss America. But only one lucky girl gets the opportunity to travel the United States while promoting her platform of interest, performing her talent, rubbing elbows with the elite, and empowering those who aspire to follow in her footsteps. This year, that beauty queen is Kira Kazantsev.
As she stood on stage holding the hands of runner-up Miss Virginia, the crowd erupted in applause as the announcer called her name.
"When he said three-peat, I immediately was like, 'Oh my God that means it's me!' It's a once in a lifetime moment. It's never going to happen again and it was incredible." This is the third time in a row that a Miss New York contestant has captured the crown, which makes Kazantsev's win the sixth for the state.
"I didn't feel any pressure because I got into it thinking that if I was the one for the job, then I'd be the one for the job. It didn't matter what my sash said. It didn't matter if I was from Alaska or California. And that just speaks for the integrity of the organization, and that they pick the best girl for the job."
Besides her win, the most talked-about portion of the night came during her talent performance. Kazantsev chose to sing Pharrell Williams' Oscar-nominated song "Happy," but with a twist: She used a red plastic cup as her percussion — while sitting on stage flipping and twirling the cup around — causing some to scratch their heads.
"I talked it over with my mom as a joke and thought that it would be cute, and I actually decided to do it at a local pageant in New York. Afterward, the judges came up to me and said 'Never lose that. Hold on to that talent because you have such spirit when you do it and you connect with the audience.'" Kazantsev had her second thoughts, but ultimately decided to stick with the routine, which was inspired by the 2012 film "Pitch Perfect." "When I was going into Miss America, I thought, 'Am I really going to do this? Am I really going to sit on a Miss America stage with a plastic cup?'" she laughed. "I did and I would do it again a thousand times."
As many Miss America hopefuls can imagine, criticism comes the second you win. There are stigmas people associate with pageant girls, but Kazantsev is the first to debunk them. The 23-year-old attended Hofstra University with a triple major in geography, social studies and political science, and speaks Russian and Spanish fluently. "Anyone who ever underestimates me, all I could say is that I've worked incredibly hard. I plan on going to law school and business school — what else do you want from me?" she laughed. "I had a great education at Hofstra and I'll continue that work ethic as Miss America."
Kazantsev is already going to be busy this October. She's planning to launch a campaign for Domestic Violence Awareness month, an issue that she says personally impacted her. "I had a personal experience in an abusive relationship. When I was Miss City of New York, I got to go into women's shelters and speak with many women. In the beginning, they might look at me and think I don't look like a girl who would be in this type of situation."
And with the recent domestic abuse scandals circling the National Football League, Kazantsev believes that something needs to be done. "Domestic violence has always been a timely issue. It's now because of the NFL that it's even more in the spotlight. And if anything positive has come from that very unfortunate situation, it's that more people are talking about it. Maybe that is something [the Miss America Organization] could explore in the future as a partnership with the NFL to raise awareness and to combat the issue."
But when Miss America isn't busy traveling or attending the 2014 Clinton Global Initiative, she probably pondering her next meal. "I am a huge foodie," she said. "I love to cook and go out to different restaurants … I used to write a food blog. If I didn't plan on going to business school, then I think I would try to pursue a career in the food industry as a critic!"
Fans would also be surprised to know that Kazantzev is a huge Motown fan and cites the Temptations as her favorite band.
As Kazantsev embarks on her year as Miss America, she has words of advice for Miss New York on the pressures of winning. "Do what I did. Forget what everyone is saying or if they have already written you off. It's just not true. If you're the best one for the job, you're the best one — plain and simple. If you can understand that and be ready for the job as Miss America, then New York might go for a fourth in a row."