Miley Cyrus Bong Video Ignites Salvia Opponents, Sales Simultaneously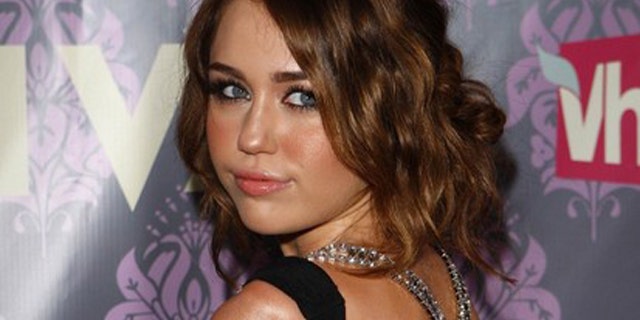 This is one product a celebrity does not want to be associated with.
But singer Miley Cyrus is now the inadvertent celebrity face of the hallucinogen salvia.
Ever since a video of her smoking a bong packed with salvia was published online Friday, sales of the herbal drug are way up in California, TMZ reports.
According to people TMZ talked to who deal, legally, in salvia divinorum, sales have increased up to three times since Friday.

TMZ spoke with several head shops in the Los Angeles area and they said not only have sales jumped, but many of the customers specifically asked for "the stuff Miley was smoking."
While the "Hannah Montana" star's experimentation is generating curiosity in the hallucinogen, one smoke shop employee told TMZ, "Salvia is one of those things that you only try once because it is so intense."
Salvia is a member of the mint family. It can be rolled and smoked like a cigarette, chewed, or smoked in a pipe or bong, and produces an intense high akin to marijuana and LCD.
RELATED: What is salvia?

Another impact of the Miley video is renewed discussion about banning salvia in California. It is already illegal in 15 states.
Anthony Adams, a former California State Assemblyman, told TMZ it was irresponsible of Miley to smoke salvia, which he says can make "you do incredibly crazy things."
"Miley is a star and young kids are going to emulate her behavior," Adams said.

Adams said he tried to get salvia outlawed in 2007 and classified as a Schedule I controlled substance, the same as LSD and marijuana.
When the bill was voted down, Adams settled for restrictions on selling salvia to minors.
It is still legal in California for adults.
After seeing the video of Cyrus allegedly smoking the drug, Adams said it was the perfect time to bring back his failed bill.
"It's time for state and federal governments to renew their push toward an outright ban," he said.
Sources close to Cyrus said she was smoking salvia in a video that was published on the Internet on Friday that showed the star laughing uncontrollably after taking a deep drag on a bong.