Miley Cyrus and Liam Hemsworth may not be done for good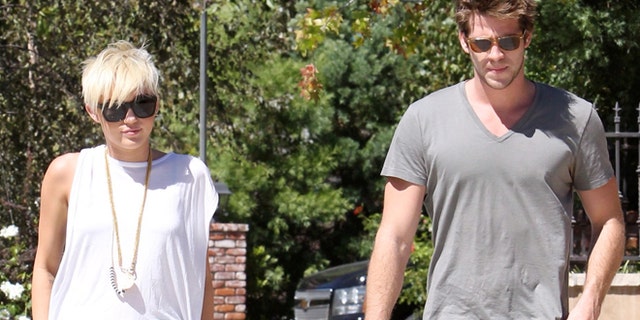 Despite multiple reports that Miley Cyrus and Liam Hemsworth are no more, E! News recently reported fans shouldn't give up on the couple just yet.

"[Miley and Liam] have been a bit rocky, but are not giving up," a source told E! News. "They both want it to work."

Cyrus has also denied reports of a breakup, tweeting last week: "I am so sick of La. And sick of the lies that come with it. I didn't call off my wedding. Taking a break from social media. #draining." She also wrote that her new album will "shut everyone up."
On Wednesday, The New York Post reported that the pop singer and "Hunger Games" star had split up, citing multiple sources.
PHOTOS: Miley Cyrus spotted without her engagement ring
Hemsworth is currently in Australia, and Cyrus has been spotted out and about in Los Angeles, not wearing her engagement ring.
A source told The Post: "He needed to get away from Los Angeles and spend some time with his brother and friends."
Another source added: "Miley and Liam are done; it's over. She likes to party really hard and can be pretty wild. It became a problem for him."
The stars have yet to address the most recent breakup rumors.