Mila Kunis on Ashton Kutcher: 'We went through a period where I thought he was crazy'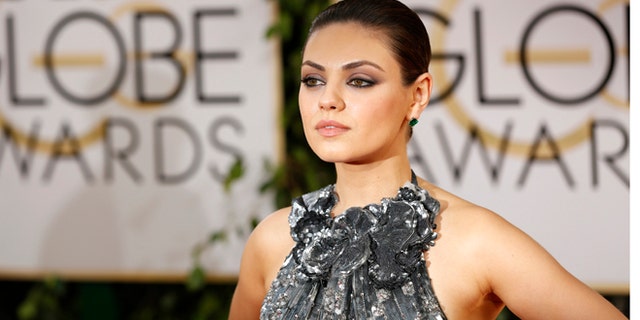 NEWYou can now listen to Fox News articles!
Mila Kunis may be madly in love with husband Ashton Kutcher, but there was a time she despised her "That '70s Show" co-star.
"We went through a period where I thought he was crazy," Kunis unabashedly revealed in Glamour's August issue. "At the height of his career, I was like, 'Ugh, I don't like you. I don't even know you anymore. You think you're hot s–t.'"
From there, Kunis explained they would fuss and fight. "Full friendship breakups," Kunis dished. "And then we'd get back together and be like, 'Oh, sorry. I didn't mean to overreact.' 'That's OK.' All the time. It truly is being married to your best friend."
Kunis, 32, and Kutcher, 38, tied the knot in July 2015, nearly a year after welcoming their first child together.
Today, they're expecting their second child. As Kunis expressed, raising kids can be challenging.
"Children are f–king crazy. They're also suicidal. Like, at the park, certain jungle gyms have an opening for older kids to jump out of. [Wyatt is] 19 months; she can't jump. She just walks off it as if she's on a pirate ship," Kunis said.
Kunis also said her daughter's personality is very different from own. "I have a really sweet daughter," she added. "She wants to hug all the other kids. I didn't teach her to be sweet. It has nothing to do with me. I've realized you can control only so much."
This article originally appeared in the New York Post's Page Six.