Mila Kunis details accidentally letting a delivery guy see her topless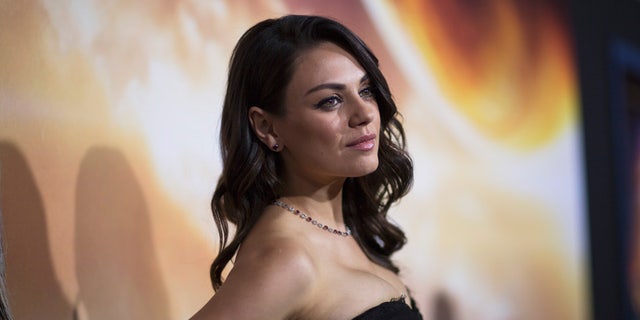 Star of "A Bad Moms Christmas," Mila Kunis, may not be a bad mom in real life, but she certainly had a bad customer moment with a UPS delivery person. The star opened up about a moment in which she was so wrapped up with her newborn baby that she forgot to dress for her package delivery.
Speaking to People, the star of the upcoming holiday movie discussed parenting, particularly with her 11-month-old son Dimitri Portwood. She shared a story that happened just days after giving birth in which she was relaxing around her home and completely forgot to make herself look appropriate before the UPS driver arrived.
"My UPS guy is really sweet, and I've had him for years, and he always [just] drops off my package, but you can see him through the glass window," she told the outlet. "At one point, I was just shirtless, because I was hot. I was just with my baby, and I was three days postpartum, so it still was like [I was] pregnant."
The 34-year-old actress went on to explain that, once she realized what happened, she didn't care because she simply couldn't bring herself out of her newborn baby euphoria. The delivery guy, on the other hand, was reportedly embarrassed and felt guilty. Kunis explains that she felt worse for him.
"I think he may have been like, 'Oh, that's what they look like?' You know, a nursing breast and a [non-nursing] breast. It's just two very different boobs."
The actress, who will star alongside Kristen Bell and Kathryn Hahn in the Christmas-themed sequel to their 2016 hit "Bad Moms," has been through the newborn ringer before. In addition to baby Dimitri, she and husband Ashton Kutcher are the parents of 3-year-old Wyatt Isabelle.
While the actress makes no bones about being nude around her children, she's a bit more skittish when it comes to baring her body on-camera. Although she's been featured in many sex scenes, she told Maxim Magazine in 2016 that it's not her favorite thing to do.
"It's hard to have a sex scene, period," she said. "It doesn't matter if it's a friend, a male, a female. You're with 100-something crew members, lighting you, repositioning you. There's no comfort whatsoever."