Mila Kunis debuts post-baby body on 'Late Late Show With Craig Ferguson'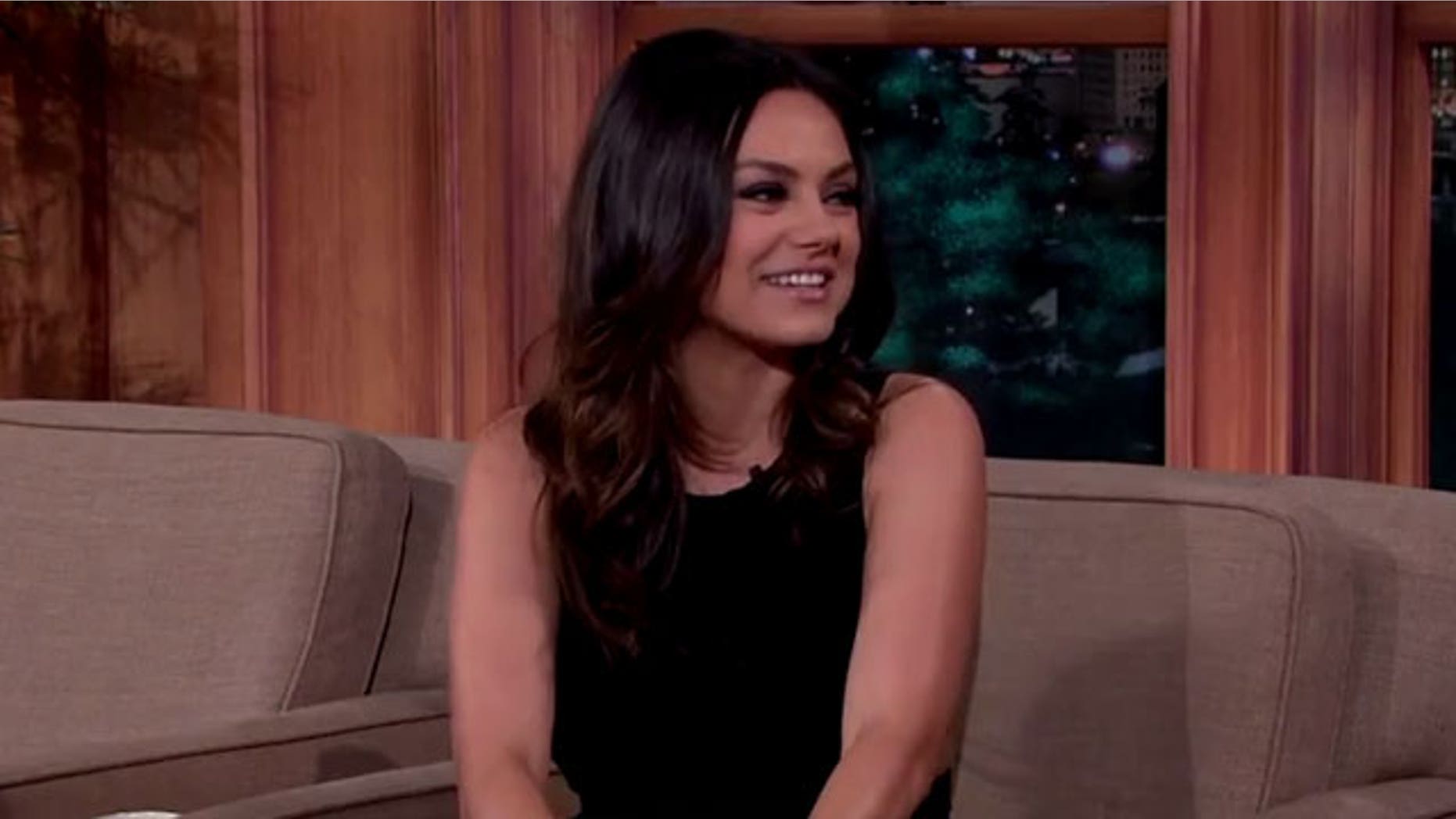 New mom Mila Kunis showed up on the "Late Late Show with Craig Ferguson" Wednesday, just two months after giving birth.
The host congratulated the 31-year-old actress on her new daughter Wyatt, who she confirmed is "two months, nine weeks."
PHOTOS: Olivia Wilde Stuns In Teeny Bikini 7 Months After Giving Birth
"She's not lethargic. She moves!" Kunis said of her baby.
Ferguson makes a comment that girls are easier to raise then boys until they become teenagers. Kunis quipped, "That's not my problem. That's daddy's problem!"
PHOTOS: Mila Kunis Steps Out Slim and Trim Only 2 Months After Giving Birth 
She added, "My sister-in-law had a little boy two weeks prior to us having our little girl and it is completely different. Everything."
The former "That 70s Show" star already seemed to have dropped her baby weight as she stepped out wearing a sexy, short black dress (LBD). She credited her weight loss to breastfeeding.
Kunis -- who called the "Late Late Show" her "favorite show in the world to do" -- and Ferguson both have Scottish roots, and when asked if she plans to raise her baby Scottish, the actress responded "absolutely." In fact, she even bought Kutcher, 36, a kilt.
"It turned out great, because you know, nothing's under the kilt," she said. "He loves kilts. The day that I landed, when we got back from Scotland, was on St. Patty's Day. And then we went out to a bar and he wore his kilt and now every St. Patrick's Day."