Mike 'The Situation' Sorrentino Sent Packing on 'Dancing With the Stars'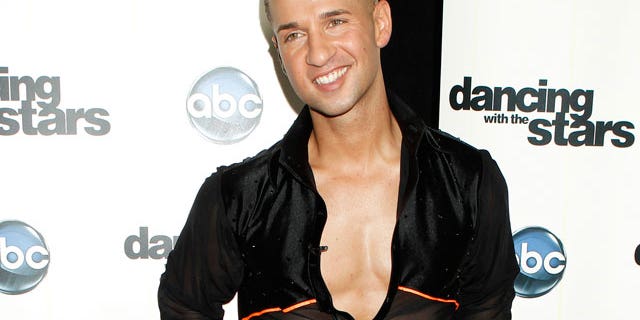 Mike "The Situation" Sorrentino is headed back to the Jersey shore.
The reality star with the chiseled abs was eliminated from "Dancing With the Stars" Tuesday. He and professional partner Karina Smirnoff came into the show in last place after performing an Argentine tango Monday that one judge called "a terrible mess."
"It was consistent," said head judge Len Goodman. "It was bad throughout."
Sorrentino said Tuesday that he was committed to the contest and had given it his all.
"I told myself if I got eliminated today, I put it all on the floor last night," he said. "So if it (happened), I'd bow out gracefully."
He also said he thought the judges' scores were unfair.
"The judges were so unpositive and didn't even see the work I put in, didn't even see the progress I made this week and you know what, you know what? I'm done with this," a frustrated Sorrentino said in a clip shot Monday that aired during Tuesday's episode.
Judges' scores are combined with viewer votes to determine which couple is ousted each week.
Sorrentino, 29, joins previously eliminated contestants David Hasselhoff, Michael Bolton and Margaret Cho.
Tuesday's episode also featured musical performances by the Goo Goo Dolls and Florence + The Machine and a dance performance by the cast of "Forever Tango."
Returning to dance Monday will be actors Jennifer Grey, Kyle Massey and Florence Henderson; singer-actress Brandy; athletes Kurt Warner and Rick Fox; reality star Audrina Patridge and Bristol Palin.