Mick Jagger Reveals What He'll Miss Most About David Bowie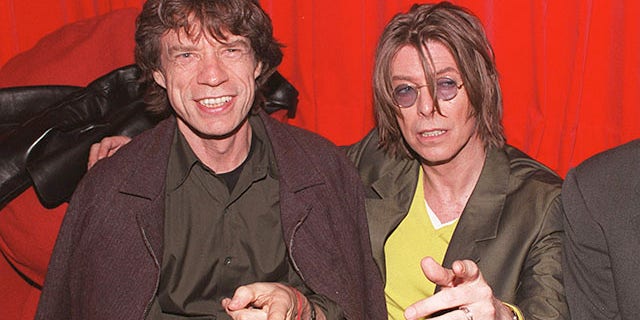 Few people were on David Bowie's level of iconic, multi-generational rock-star status, but Mick Jagger might be one of them.
The Rolling Stones frontman opened up to ET about his friend and fellow Brit at the premiere of the new HBO series "Vinyl" - on which Jagger serves as an executive producer - on Friday, remembering the "musical times" when both rock stars were living in New York City.
Click here to subscribe to FOX411's YouTube channel
"We used to go out in New York a lot," he recalled. "We used to go out dancing all the time."
WATCH: Madonna Pays Tribute to David Bowie With 'Rebel Rebel' Cover at Houston Concert
Jagger said the thing he'll miss most about Bowie were the "good times we had together."
"We had fun times," the singer added. "It's nice to remember them."
Jagger's son James -- who stars in "Vinyl" as an up-and-coming punk rock singer in the '70s New York City music scene -- shared favorite one memory of Bowie and his father that stands out for him to this day.
"The 'Dancing in the Street' video, which is hilarious," the 30-year-old actor recalled. "Whenever I'm feeling blue, I just google 'Dancing in the Street' and it makes me laugh. It's so '80s, it's amazing."
WATCH: Mick Jagger's Son James Looks Just Like Him!
For James, not only was Bowie a "pivotal musician," he was also an icon of self-expression.
"He was really a champion of 'I don't give a shit of what you think about me,'" he added. "I think that was really important for that whole period that was coming out of the shackles of the '50s and the second World War. It was that next generation that really pushed the envelope of self-expression and creativity, and I think he was paramount and inspiration for so many people."