Michelle Obama tells Oprah: 'We are feeling what not having hope feels like'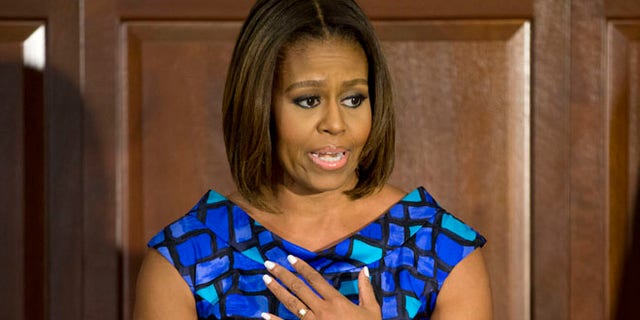 Michelle Obama recently sat down with Oprah Winfrey for an interview that was previewed on "CBS This Morning" Friday in which she said following the election of President-elect Donald Trump, Americans now know what "not having hope feels like."
The show aired a clip of the sit-down that included a portion where the First Lady discusses the Presidential election.
Winfrey asks Obama, "Your husband's administration… was all about hope. Do you think that this administration achieved that?"
Obama responded by commenting on the most recent election.
"Yes, I do. Because we feel the difference now," she says. "See now we are feeling what not having hope feels like, you know. Hope is necessary. It is a necessary concept."
She said her husband believed in that concept wholeheartedly.
Obama added, "What do you give your kids if you can't give them hope?"
Winfrey's entire interview with the First Lady airs Monday evening on CBS and again on OWN on Dec. 21.