Michael Rapaport dragged on Twitter for posting mean tweet about Ariana Grande's looks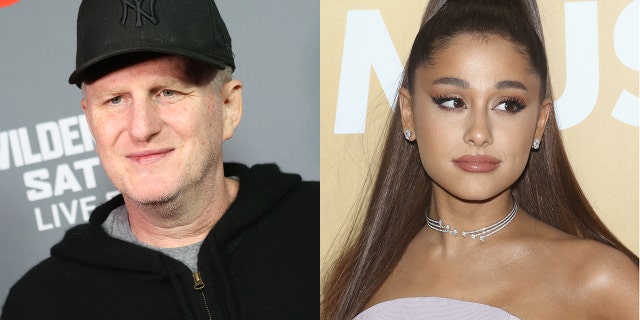 NEWYou can now listen to Fox News articles!
Actor Michael Rapaport started some drama that's got Ariana Grande fans furious with him after a tweet in which he commented negatively on her appearance.
Rapaport, known for causing a stir on social media, is relishing in the online backlash he's getting after posting about the "God is a Woman" singer and noting that he does not find her very attractive.
"Ariana Grande is 27 acts 12, you take off those boots she hides her legs in, the cat eye make up and the genie pony tale and I think there's [sic] hotter women working the counter at Starbucks no disrespect to Starbucks," the "Atypical" actor wrote.
The tweet came along with a makeup-free selfie of Grande pouting her lips for the camera. The tweet immediately came with backlash from fans.
"Mikey, why the hate man?" wrote one commenter.
"Another old man telling a young woman her worth only resides in her looks and tells her it's not enough. Dude, your career went down the drain long ago, YOU ARENT RELEVANT ANYMORE. Also, this tweet is actually acting 12." another wrote.
"Welcome to how to get attention 101," wrote a third.
Since posting the initial tweet, Rapaport, who works as an actor and reporter for Fox Sports, has been retweeting and responding to the online vitriol with a general theme of not caring.
Neither representatives for Rapaport nor Fox Sports immediately responded to Fox News' request for comment.