Mexico City wanted screen time, and a Bond girl, in new 007 flick – and paid for it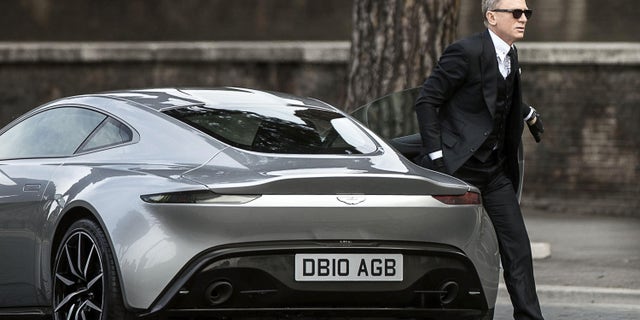 NEWYou can now listen to Fox News articles!
Mexican officials wanted to attract the new Bond film's production team to the country and were willing to pay for it. According to reports, the country offered Sony Pictures and MGM Studios $14 million in tax incentives and rebates for a few minutes of screen time.
Moreover, the Washington Post reported that officials demanded changes to the script for a more polished image of Mexico. The original script reportedly included an attempt to kill the Mexico City mayor, but officials preferred the attempt to be against an "international leader" with Mexican police stepping in instead of a "special police force."
In addition to the script changes, Mexican officials also wanted a known Mexican actress to play a Bond girl.
Earlier this month, the studios announced Mexican actress Stephanie Sigman, 28, would play the film's third Bond girl named Estrella.
Historical parts of Mexico City's downtown district will be closed off this week, as a production team takes over for the new Bond thriller, called "Spectre."
The city of 8 million people is known for its heavy traffic.
Officials say the first street closings will start Thursday and shutdowns will continue at various locations through April 1. Affected areas include streets with buildings dating back to the 17th century and the city's vast central plaza, the Zocalo.
Production staffers have apparently already prepared some spots downtown, including one street crowded with traditional "Day of the Dead" decorations.
The Sam Mendes-directed movie starring Daniel Craig is also scheduled to film in London, Italy, Morocco, and Austria.
Based on reporting by the Associated Press.