Mexican tenor Javier Camarena given another elusive encore at Metropolitan Opera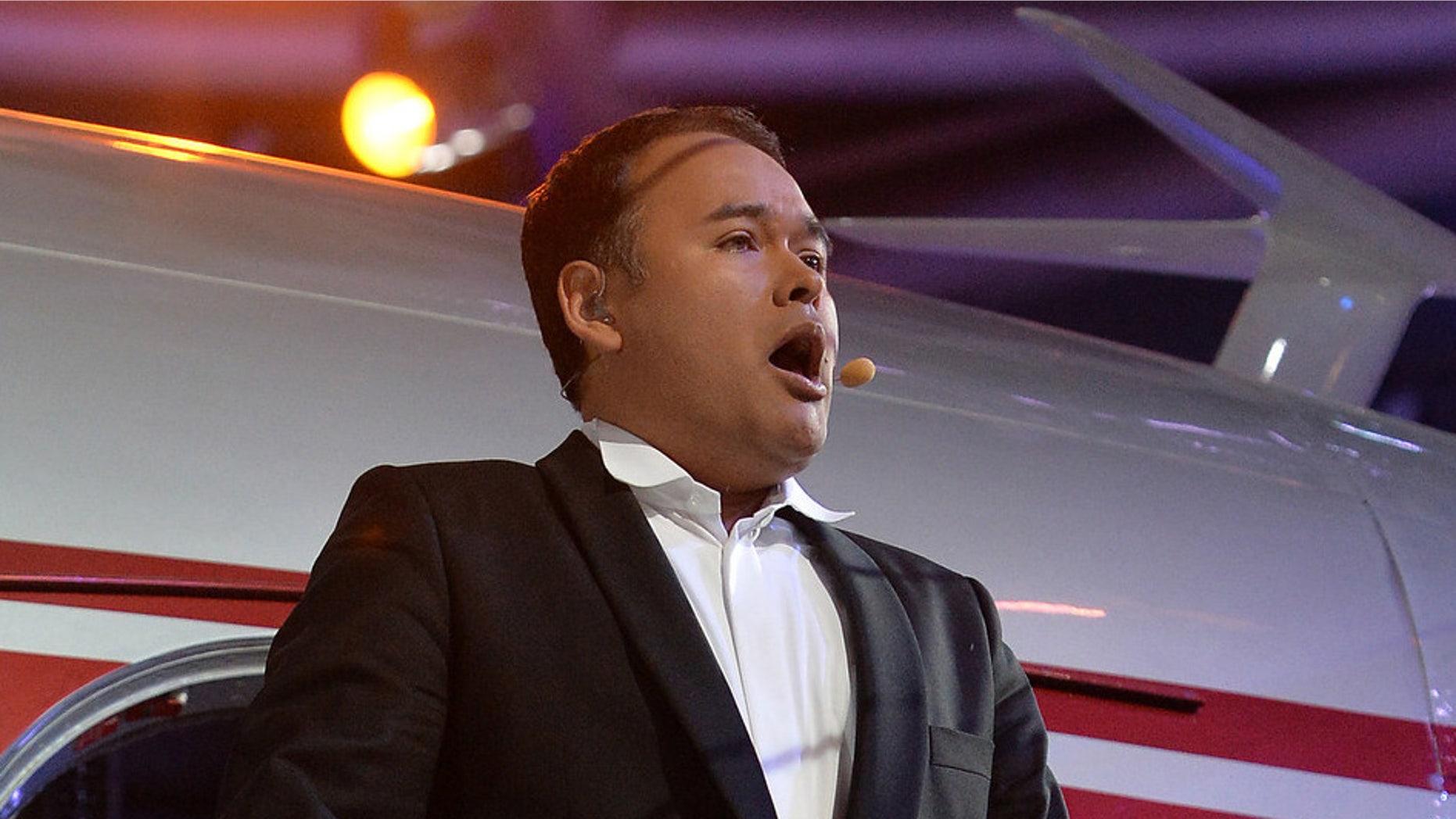 NEW YORK (AP) – Javier Camarena loves it when he has a do-over at the Metropolitan Opera.
The Mexican tenor with the ringing high notes was allowed to perform a repeat of his aria "Povero Ernesto! (Poor Ernesto!)" during Saturday's matinee of Donizetti's "Don Pasquale," which was broadcast on radio around the world.
"I don't know if the right word is overwhelming," he said.
Camarena and fellow tenors Luciano Pavarotti and Juan Diego Florez are the only singers who have performed aria encores in regular performances of full operas at the house since 1942. Camarena also was allowed repeats twice during Rossini's "Cenerentola (Cinderella)" two years ago.
Met programs in the 1920s stated, "POSITIVELY NO ENCORES ALLOWED," but Peter Gelb has permitted them at times since becoming general manager in 2006.
After finishing the aria for the first time, Camarena was given a long ovation, and baritone Ambrogio Maestri peeked through a curtain on the set. Camarena and conductor Maurizio Benini nodded at each other, and Camarena repeated the latter stages of the aria, which culminates in a D-flat.
"It's this kind of communication, this link between the public, and you can feel it," Camarena said. "This was a really enthusiastic audience today, right from the beginning, and it went on during the whole show."
After hearing loud ovations during two earlier performances in this run of five, Camarena said he discussed the possibility of an encore Saturday morning with Benini, who alerted the orchestra. Gelb gave his approval.
Maestri broke character after the encore to briefly applaud.
According to the Met, the previous encores in the past seven decades were by Pavarotti in Puccini's "Tosca" on Oct. 31, 1994; by Florez in Donizetti's "La Fille du Regiment (The Daughter of the Regiment)" during four performances in April and May 2008; by Florez in Donizetti's "L'Elisir d'Amore (The Elixer of Love)" on March 31, 2012; and by Florez and Camarena in two performances each of "Cenerentola" in April and May 2014.
Camarena, who turns 40 on March 26, is to appear at the Met next season in Bellini's "I Puritani" and Rossini's "Il Barbiere di Siviglia (The Barber of Seville)" and is scheduled for future revivals of Rossini's "Semiramide" and Bizet's "Les Pecheurs de Perles (The Pearl Fishers)."
Up ahead are lyric tenor role debuts as the Duke in Verdi's "Rigoletto" at Barcelona's Gran Teatre del Liceu in March 2017 and Edgardo in Donizetti's "Lucia di Lammermoor" in 2018.
"I have to really consider what is happening with the voice and which direction I'm taking," he said.