Meshach Taylor from 'Designing Women' dies at 67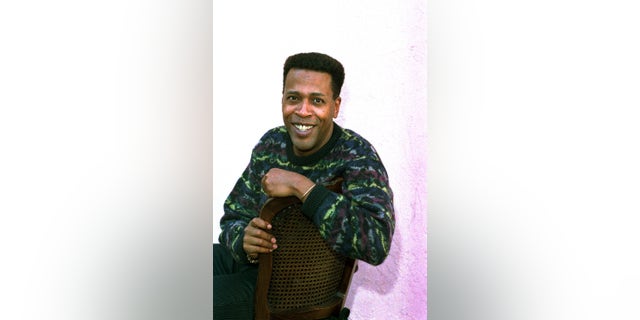 Meshach Taylor, who played a lovable ex-convict surrounded by boisterous Southern belles on the sitcom "Designing Women" and appeared in numerous other TV and film roles, died of cancer at age 67, his agent said Sunday.
Taylor died Saturday at his home near Los Angeles, agent Dede Binder said.
Taylor got an Emmy nod for his portrayal of Anthony Bouvier on "Designing Women" from 1986 to 1993. Then he costarred for four seasons on another successful comedy, "Dave's World," as the best friend of a newspaper humor columnist played by the series' star, Harry Anderson.
Other series included the cult favorite "Buffalo Bill" and the popular Nickelodeon comedy "Ned's Declassified School Survival Guide."
Taylor's movie roles included a flamboyant window dresser in the 1987 comedy-romance "Mannequin" as well as "Damien: Omen II."
He guested on many series including "Hannah Montana," ''The Unit," ''Hill Street Blues," ''Barney Miller," ''Lou Grant," ''The Drew Carey Show," and, in an episode that aired in January, "Criminal Minds," which stars Joe Montegna, with whom Taylor performed early in his career as a fellow member of Chicago's Organic Theater Company. Taylor also had been a member of that city's Goodman Theatre.
The Boston-born Taylor started acting in community shows in New Orleans, where his father was dean of students at Dillard University. He continued doing roles in Indianapolis after his father moved to Indiana University as dean of the college of arts and sciences.