Meryl Streep's Portrayal of Margaret Thatcher Called an 'Insult' by Friends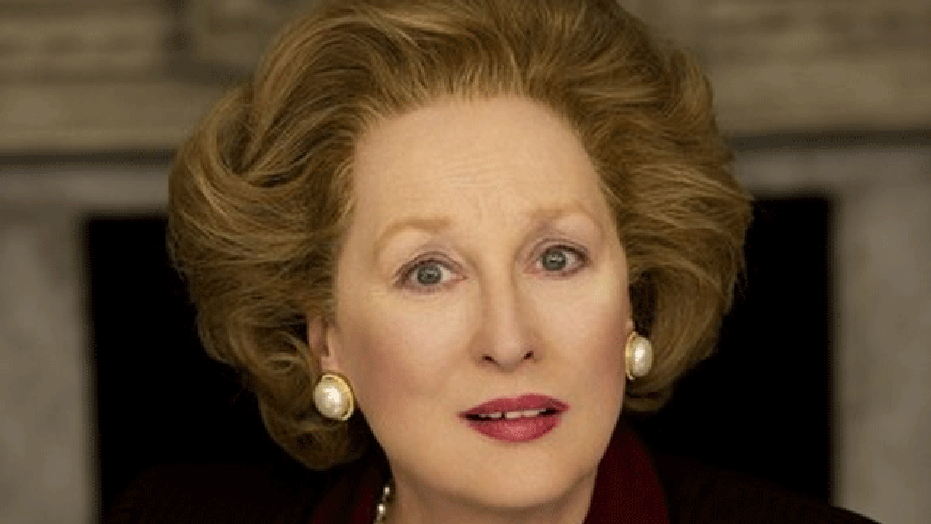 LONDON – Oscar-winning actress Meryl Streep was accused of cashing in on Baroness Margaret Thatcher in her movie portrayal of the former British prime minister as a frail and lonely figure suffering from dementia.
"The Iron Lady," a new biopic starring Streep, 62, as Thatcher, was described as "rubbish" and an "insult" by friends and family of the 86-year-old former leader.
Lord Tim Bell, who was a key PR adviser to Thatcher throughout the 1980s, told The (London) Daily Telegraph, "I can't be bothered to sensationalize this rubbish. I can't see the point of this film."
He added, "Its only value is to make some money for Meryl Streep and whoever wrote it ... It is a nonevent. It won't make any difference to her place in history or the fact of what she did."
Releasing the movie during Thatcher's lifetime is an insult, friends of the Conservative lawmaker claimed.
One friend said, "She has not seen it. She never watches anything about herself, in any case."
The movie portrays Thatcher as a strong leader during controversial decisions such as going to war with Argentina over the sovereignty of the Falkland Islands and curbing the power of trade unions.
However, it also shows her to have grown into a frail woman who is oblivious to the fact that her husband, Sir Denis, is dead.
This contrasts with her most recent public outing, at her 86th birthday last month, when she dressed in a trademark blue suit and smiled for photographs.
The biopic, due for release in January, was directed by Phyllida Lloyd -- who also helmed "Mamma Mia!" -- and stars veteran British actors Jim Broadbent and Richard E. Grant.