Merle Haggard cancels concerts amid ongoing health concerns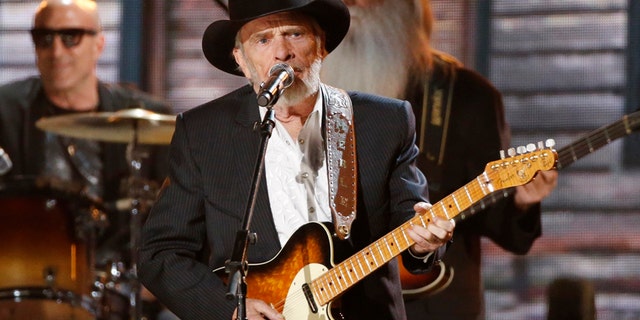 Merle Haggard has canceled his shows this Saturday and Sunday, Jan. 30 and 31, at the Inn of the Mountain Gods and the Farmington Civic Center in New Mexico due to health reasons. One venue's Facebook post states that full refunds for the concert will be made.
According to a tweet from Haggard's son and lead guitarist, Ben, the 78-year-old singer had to cancel his concerts this weekend due to the return of double pneumonia:
In December, Haggard canceled tour dates after he checked himself into a hospital and learned he had double pneumonia. In an interview later with Willie's Roadhouse on Sirius XM, he admitted to being "nearly dead" when he was hospitalized for two weeks.
"I guess I was nearly dead," he says. "I had double pneumonia they couldn't tell whether I had cancer returned, or whether I just had pneumonia. They had to wait til they got the pneumonia under control before we could tell. So it's been kind of a tough couple of weeks, but I've got so many people to thank."
Haggard said if it had not been for Gene Autry's widow, Jackie, who convinced him to go to the hospital, he might not be here.
"We were up here doing a show, and I tried to go out, and I couldn't do it, and she talked me into coming into this hospital and getting some help," he adds. "My wife and I both want to thank God for allowing me to have another Christmas."
According to his website, the next scheduled show is on Feb. 2 in Riverside, Calif.
Carrie Underwood, Sam Hunt Will Share Grammy Stage